Enhance your Bubble app with by far the most powerful AI created.
The full list of supported features includes:
Composing short or long-form content
Translations from one language to another (25+ languages supported)
Image Generation and Editing
Write code and help with tracking down errors in code (Go, JavaScript, Perl, PHP, Ruby, Swift, TypeScript, SQ)
Plugin comes with Chat Bot powered by GPT-4 that offers several benefits, including its high accuracy, improved contextual understanding, multilingual support, scalability, personalization, and increased efficiency. But that's not all - our plugin can even process images to provide relevant and accurate information!
New features of the GPT-4 model:
Can generate text of 25,000 words at a time
Passes tests and passes exams with fairly high scores
Ability to write code in different programming languages
Safer and more responsive for users
Better advanced thinking. Stronger, more creative and smarter
As you can see from the link above here are some other possible use cases:
Classify items into categories via the example
Convert movie titles into emoji
Turn a product description into ad copy
A message-style chatbot that can answer questions about using JavaScript
Extract contact information from a block of text.
Convert the first-person POV to the third-person
Turn a few words into a restaurant review and much more!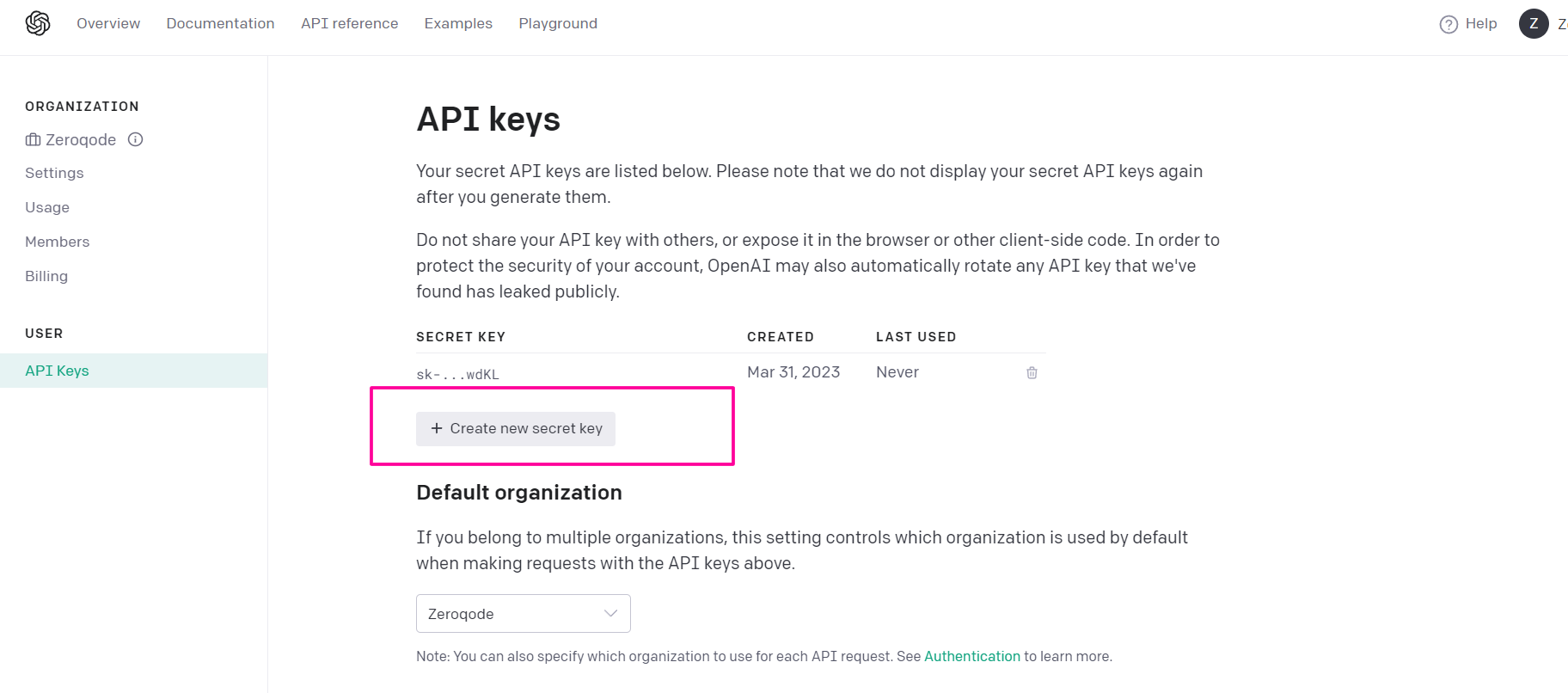 Copy the key and set it to in the plugin settings with the word key "Bearer"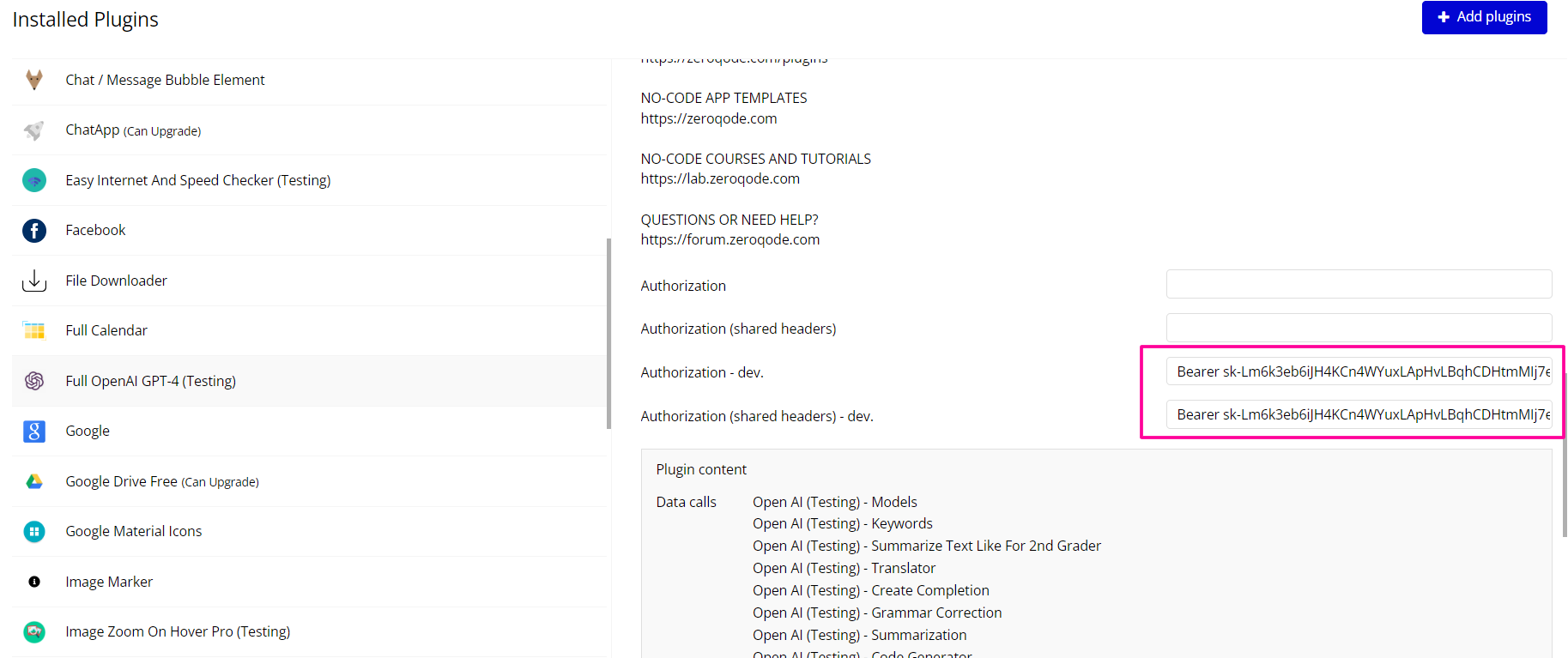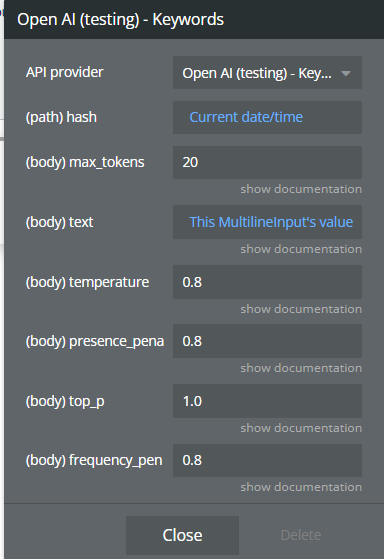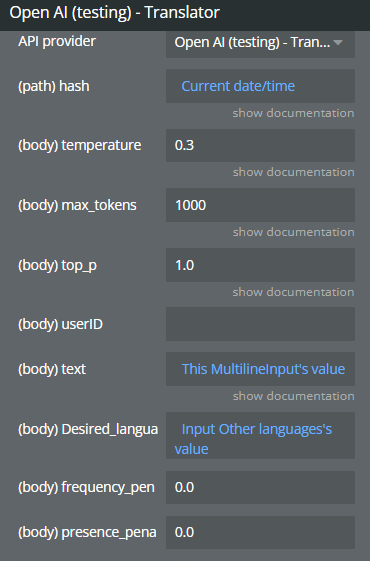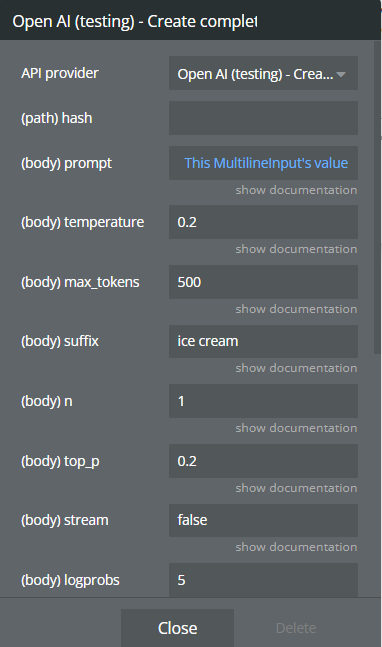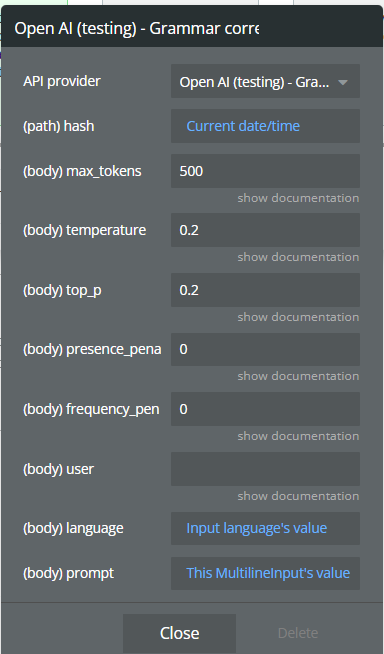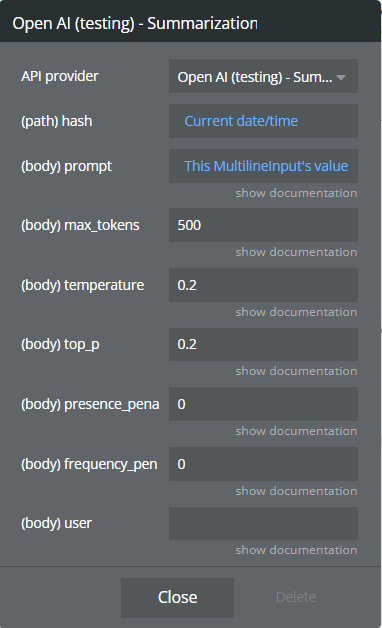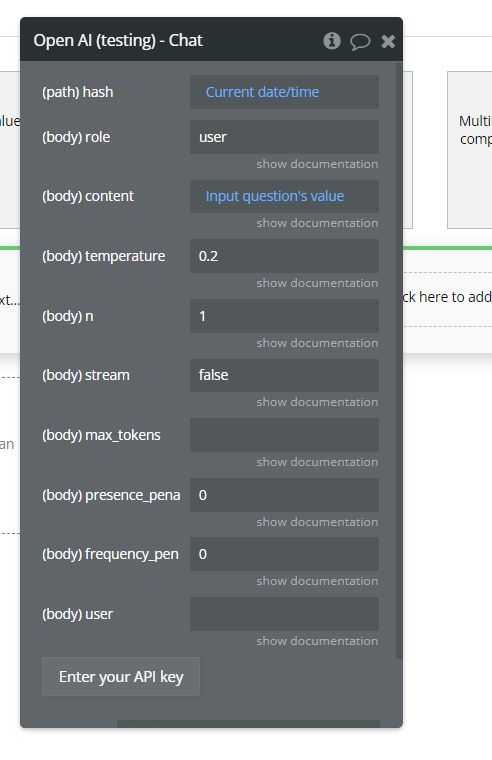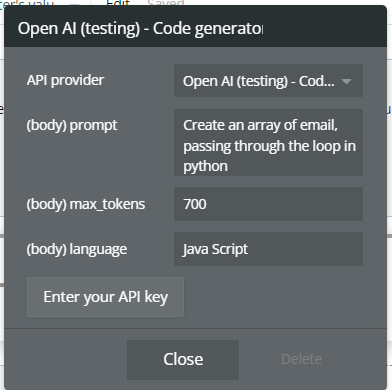 The image generations endpoint allows you to create an original image given a text prompt. Generated images can have a size of 256x256, 512x512, or 1024x1024 pixels. Smaller sizes are faster to generate. You can request 1-10 images at a time using the n parameter.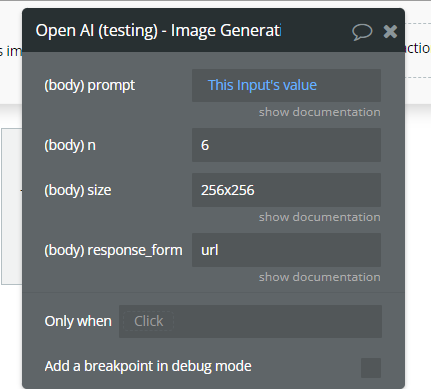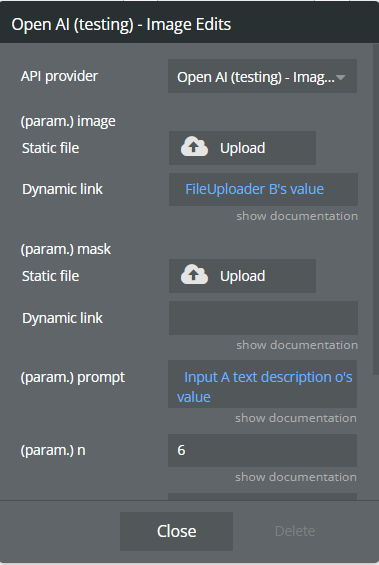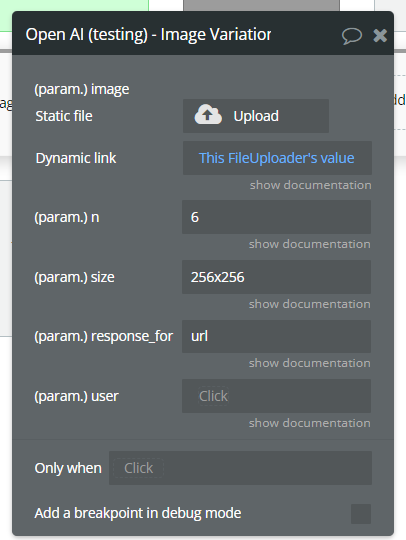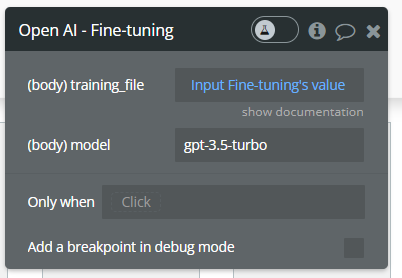 Upload a file that can be used across various endpoints. The size of all the files uploaded by one organization can be up to 100 GB.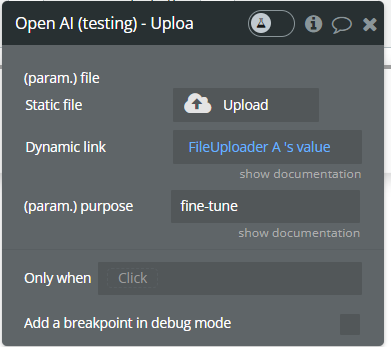 Generates audio from the input text.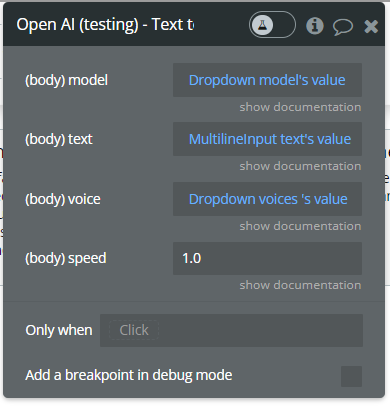 Transcribes audio into the input language.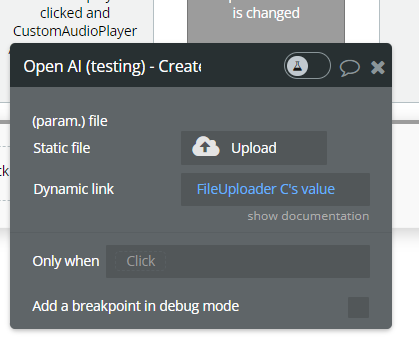 Translates audio into English.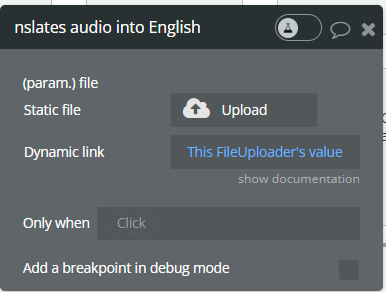 This action The will process image and use the information answer the question.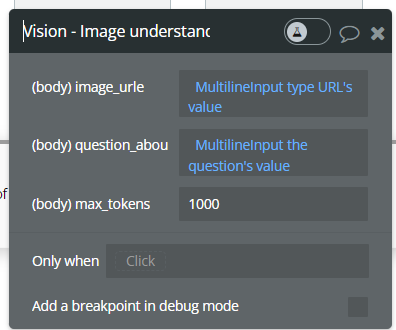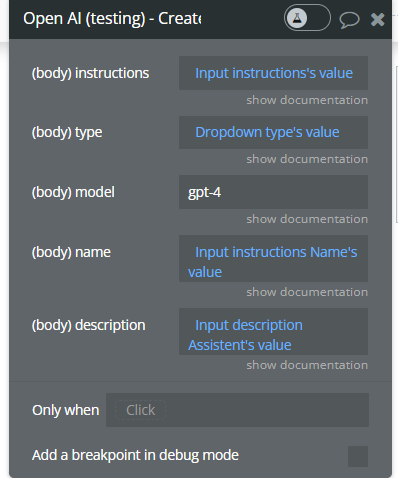 Modifies an assistant.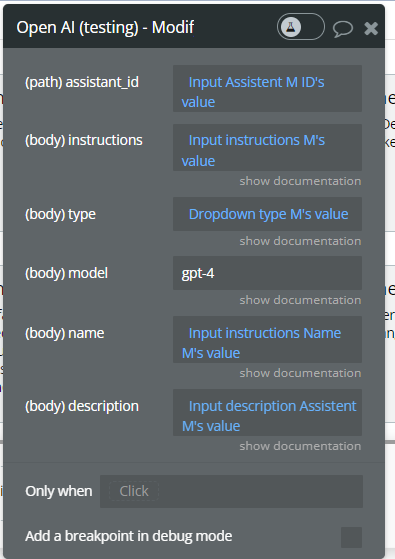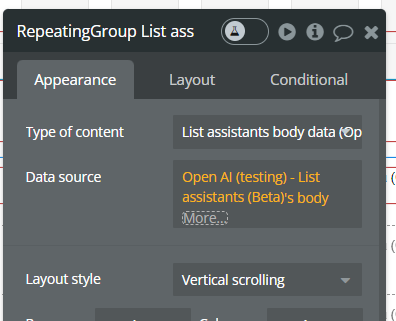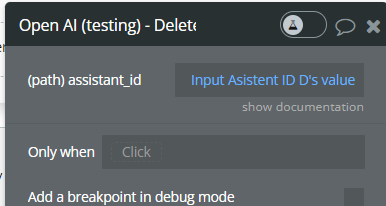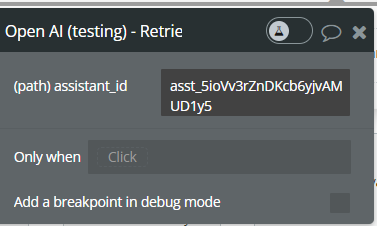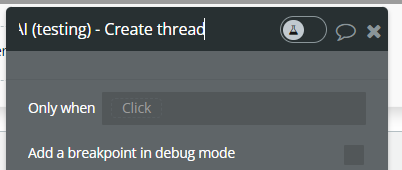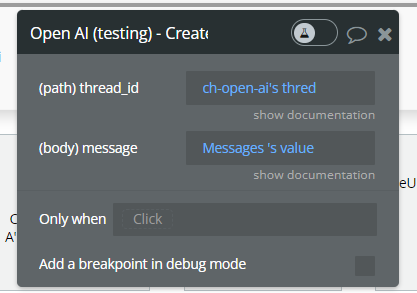 Represents an execution run on a thread.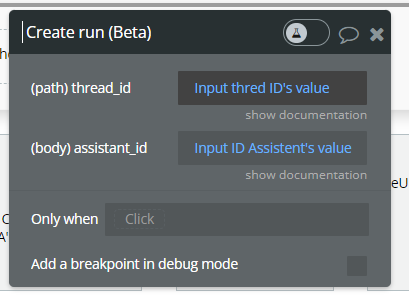 Added new action GPT-3.5-turbo
The 'image generator' action has been initialized
Add new actions "Assistant API", "Fine tuning API', "Vision API", "Text to speech API", "speech to text API
Added Retrieve Run API Call. Fixed Сreate completion, Grammar correction API Calls.