Create and manage beautiful Excel like Spreadsheets for your app!
Resize row-height, col-width
The plugin contains
Spreadsheet
visual element which should be used on page.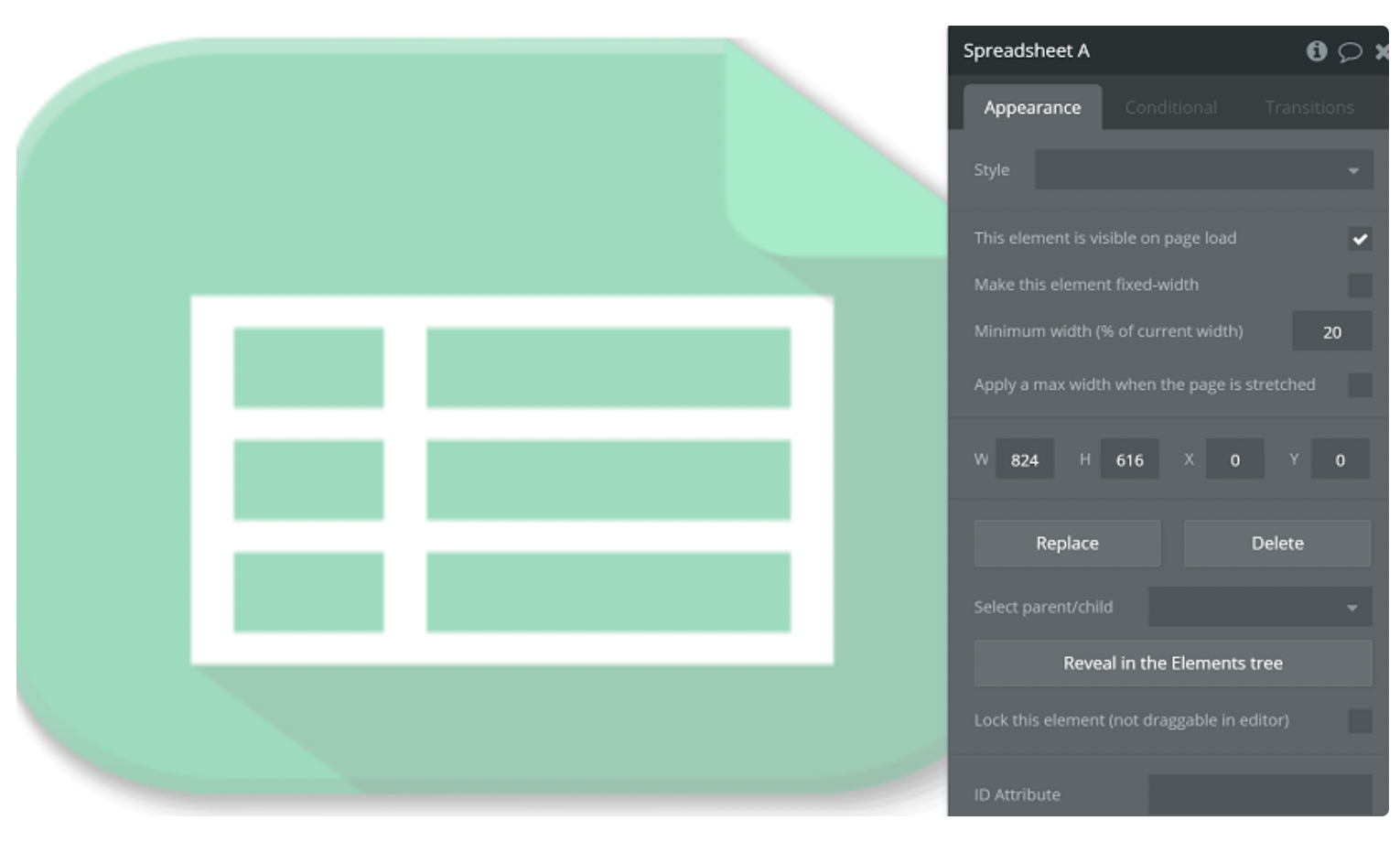 Post Sheet Data (JSON object is sent to your workflow endpoint to store values & formats)
Load Data (Load the JSON object of values and cell styles)
Get CSV File (saves to your Bubble app)
New File URL (used when making a CSV file)
Changelogs
Update 15.09.22 - Version: 1.4.0.
Update 22.09.22 - Version: 1.5.0.
Demo to preview the settings