Demo to preview the settings
Create and manage beautiful Excel like Spreadsheets for your app!
Resize row-height, col-width
Editing is not available on iOS.
The plugin contains
Spreadsheet
visual element which should be used on page along with it's actions.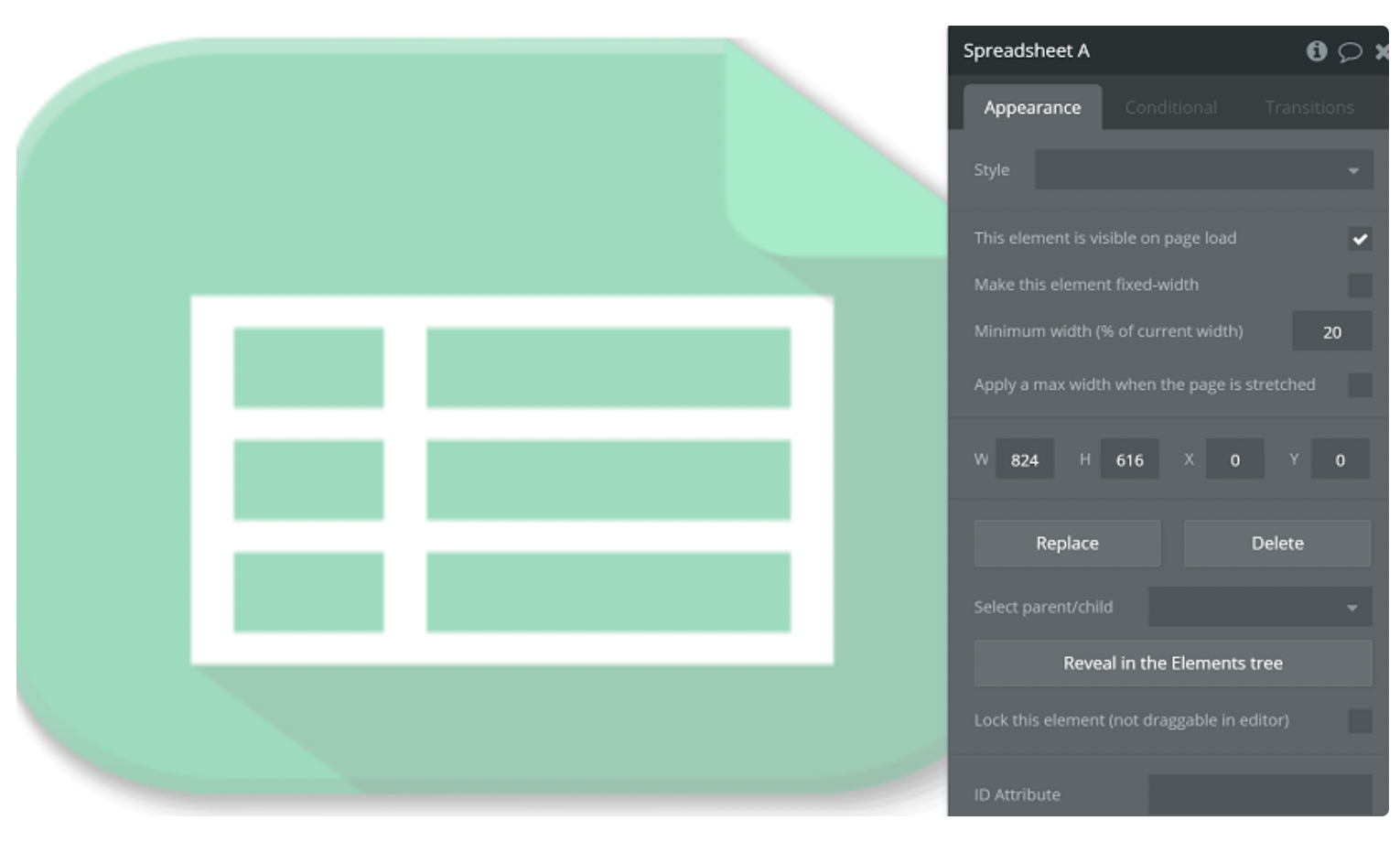 Post Sheet Data (JSON object is sent to your workflow endpoint to store values & formats)
Load Data (Load the JSON object of values and cell styles)
Get CSV File (saves to your Bubble app)
Note
: The
CSV file type
exports only values written in table, plain text, with no styles or data position.
New File URL (used when making a CSV file)
Changelogs
Update 15.09.22 - Version: 1.4.0.
Update 22.09.22 - Version: 1.5.0.
Update 06.03.23 - Version: 1.8.0.
Fixed "Get CSV File" action