Demo to preview the settings
With this plugin, you are able to record a video using the device camera. It allows access to the webcam and microphone when prompted by the browser, to enable recording.
Recordings can be saved in DB, AWS, and Wasabi accounts. Any type of fan videos, crowdsourced videos, or user-generated videos.
These could be video testimonials, video interviews, video contests, video auditions, video reviews, video feedback etc.
The plugin can limit video recording time, also supports pause/play, and cancel recording features. It includes many actions and events that make the implementation of your idea nice and easy. Simple to use, simple to record.
Place plugin element on the page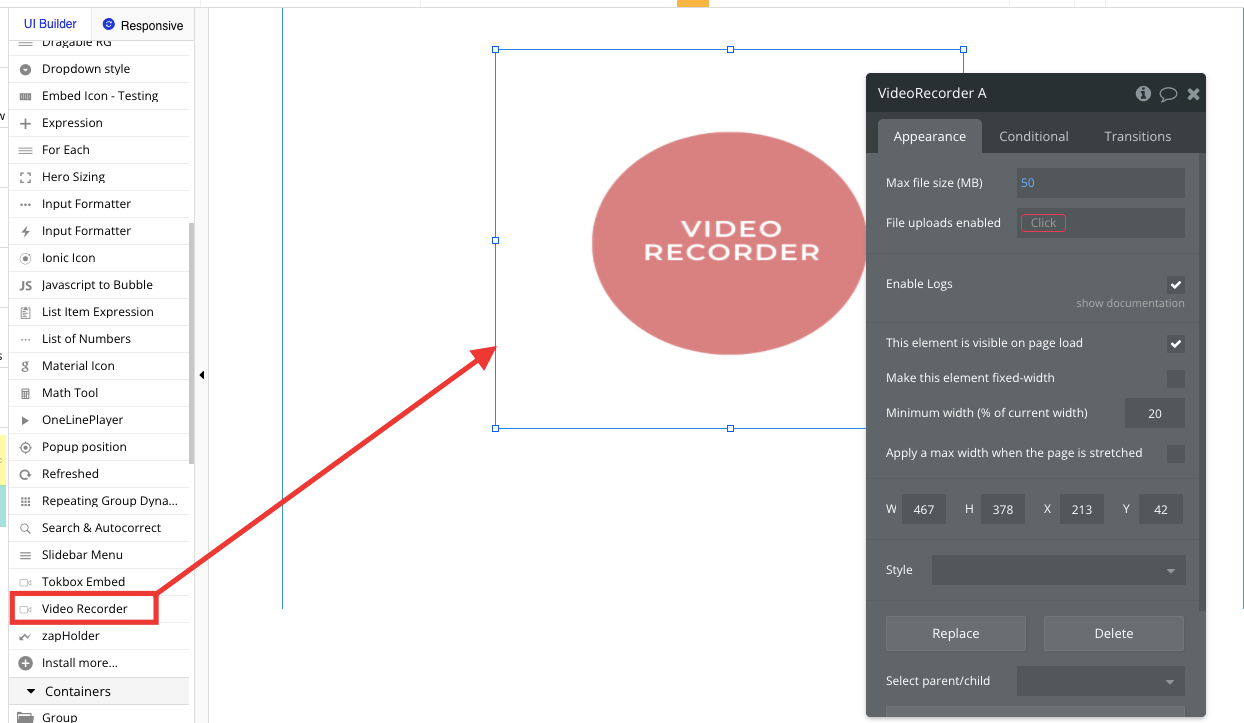 Enable file upload, should be set always as "yes"

Set workflow for this button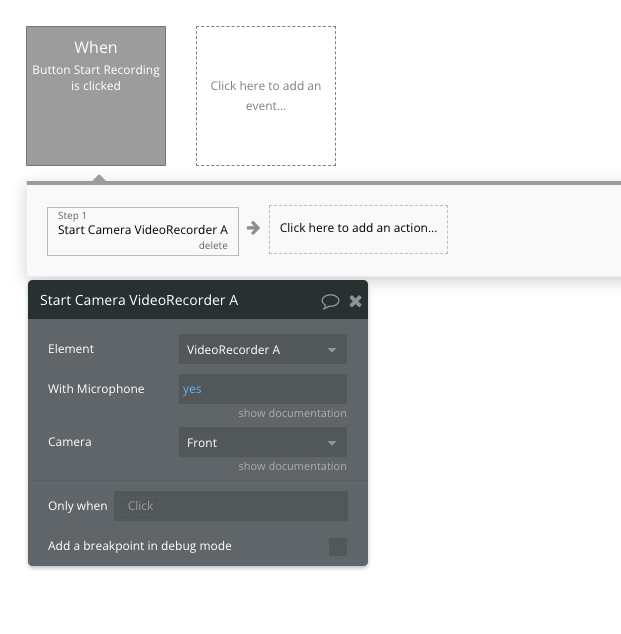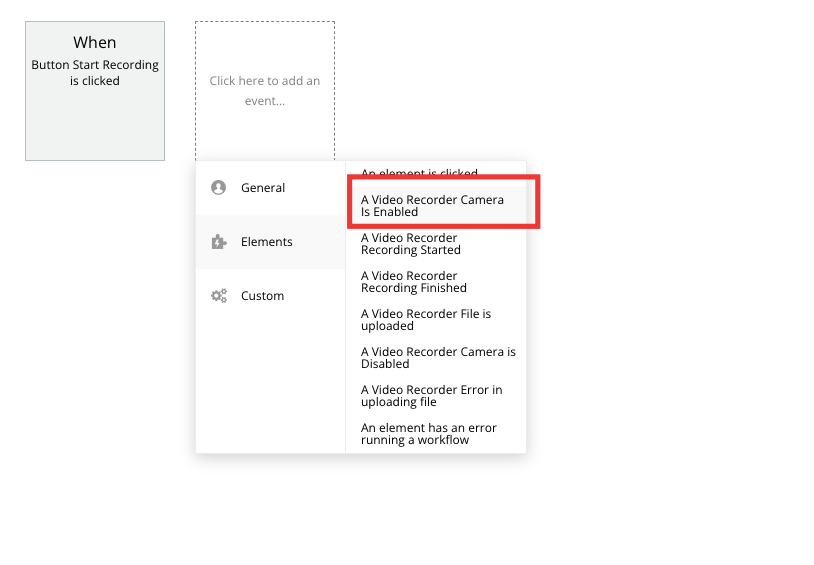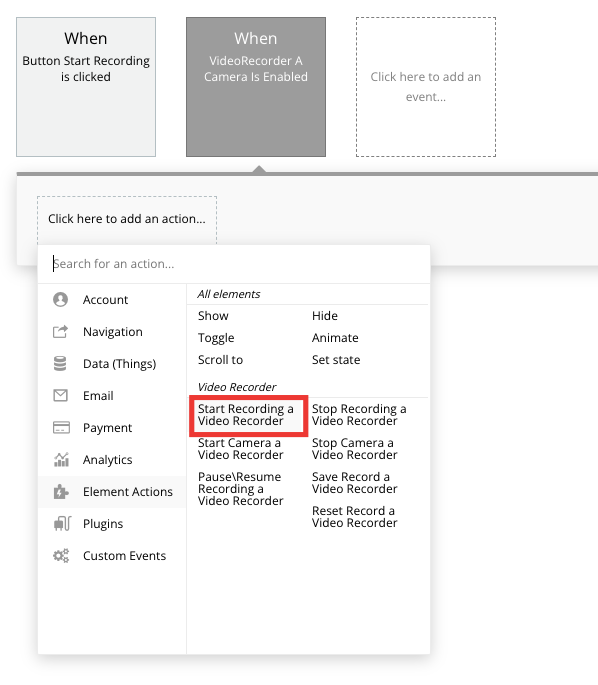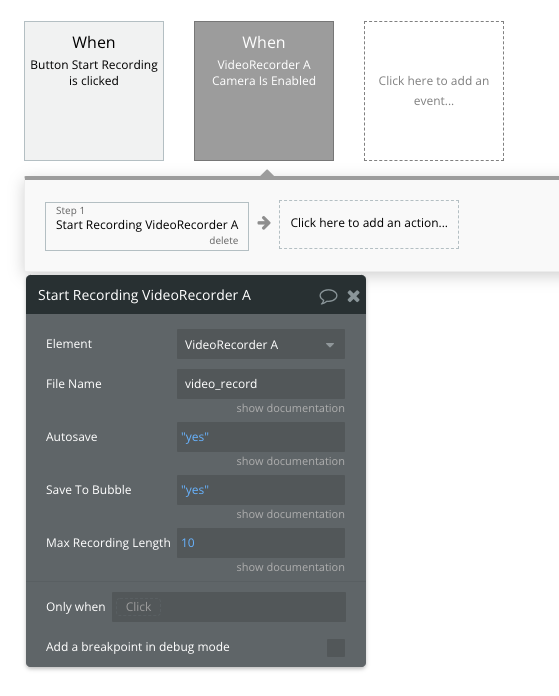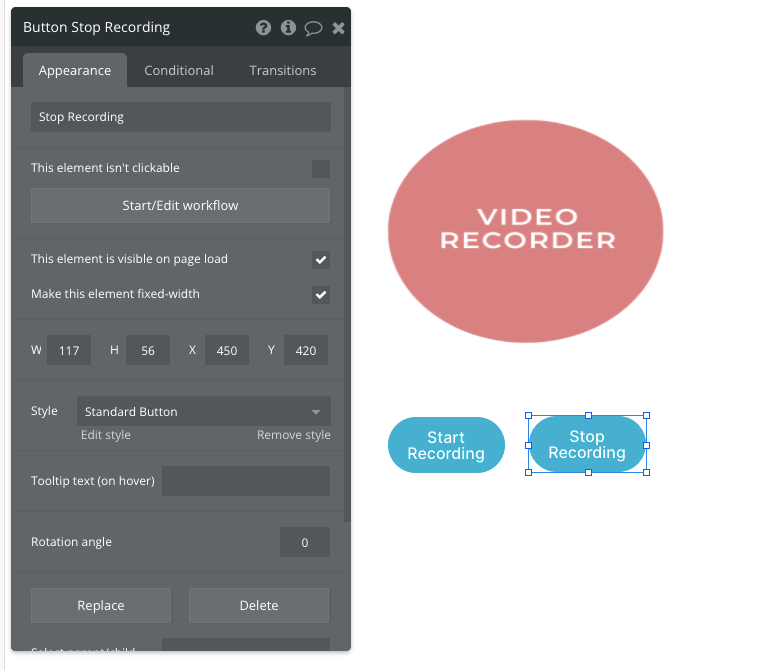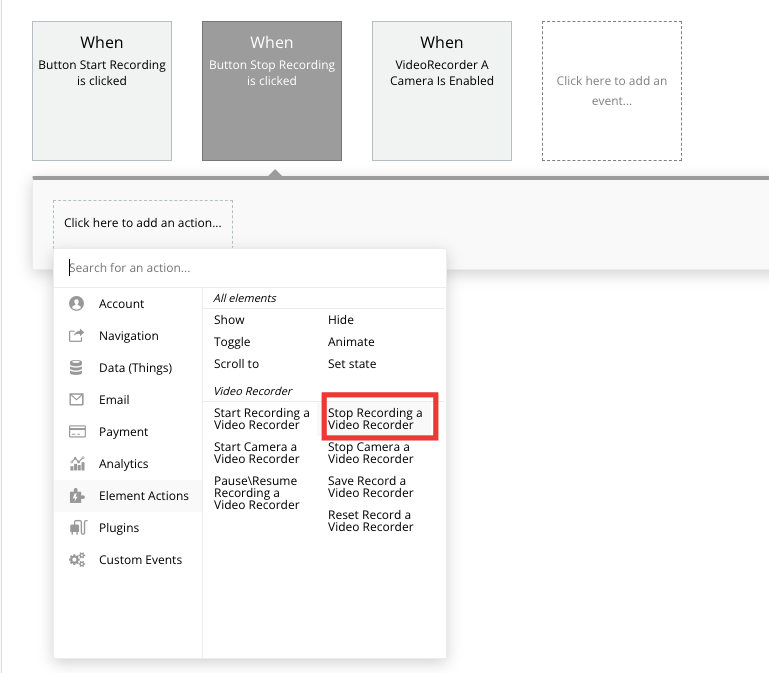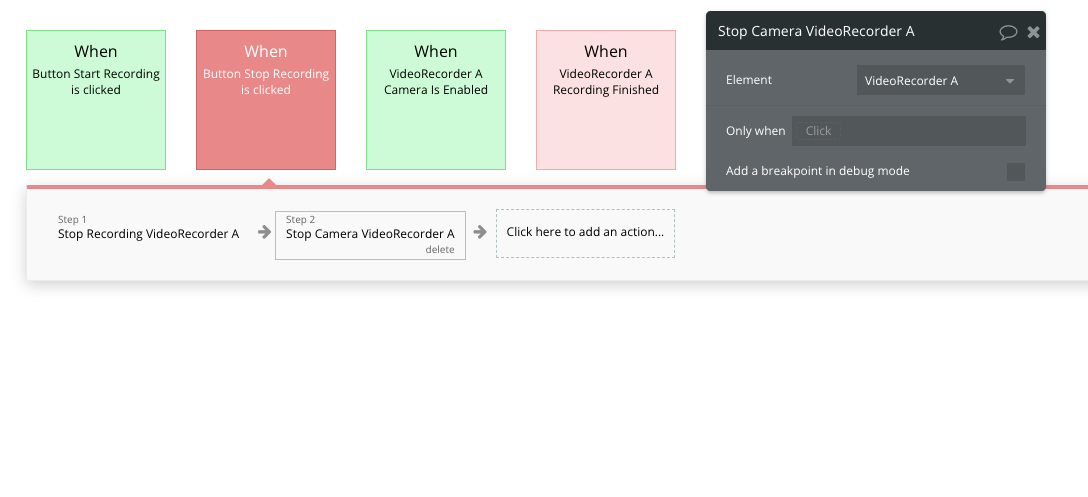 And save URL to Bubble data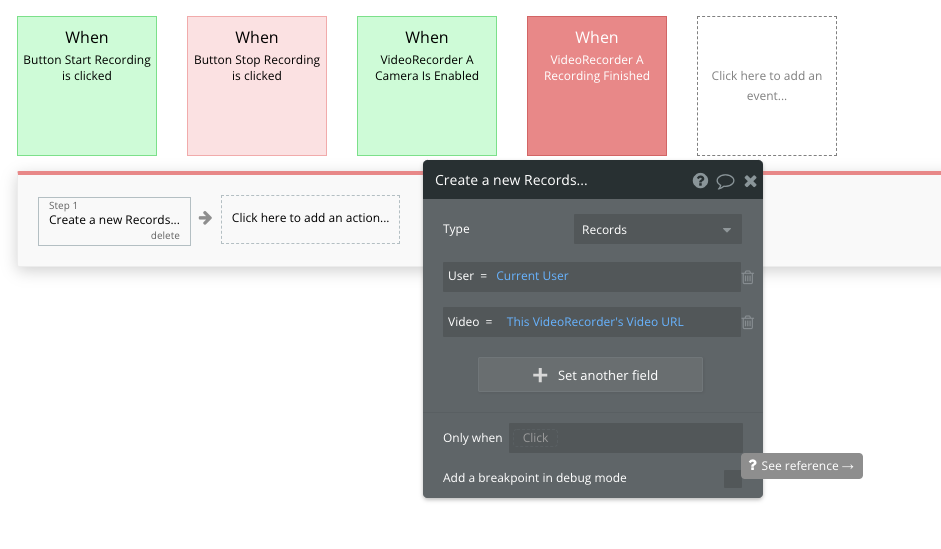 Plugin element: Video Recorder
The main element of the plugin. Show captured from camera track, record, and save it.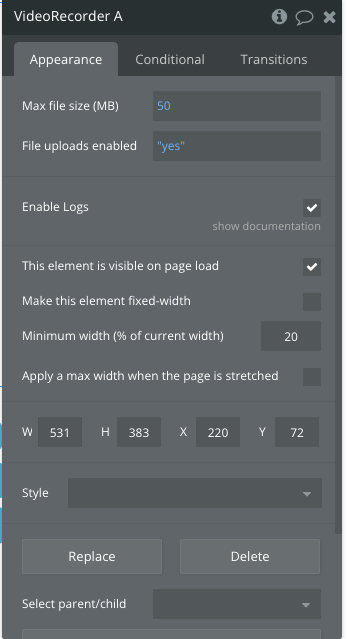 | | |
| --- | --- |
| | |
| | Show in console information about recording status. |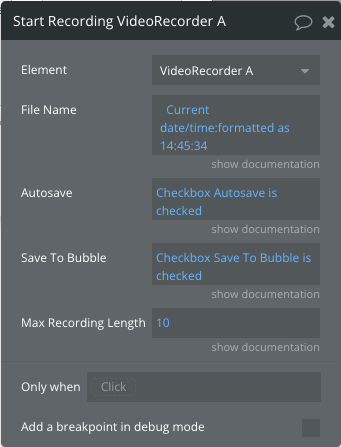 Get track from the camera and record it
You must turn on the camera before recording.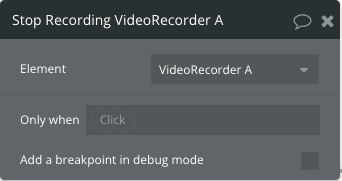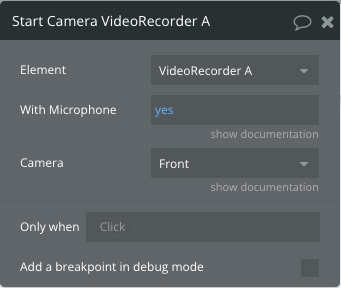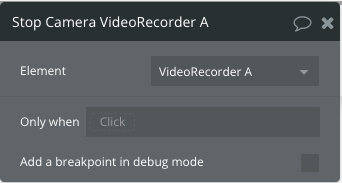 Pause or resume recording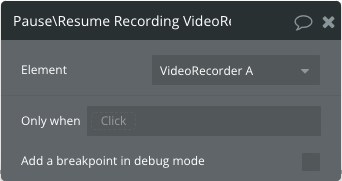 Save the record to one of the storage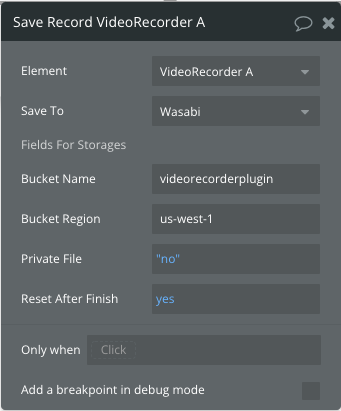 Delete the last record in the plugin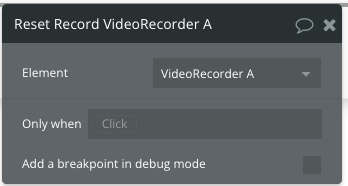 | | |
| --- | --- |
| | |
| | Triggered when the camera is enabled |
| | Triggered then recording is started |
| | Triggered then recording is finished |
| | Triggered when video record is uploaded to cloud storage |
| | Triggered when the camera is disabled |
| Error in uploading a file | Triggered then an error is occurred in file uploading |
How to set keys for AWS or Wasabi
Visit 
wasabi.com
 to sign up for their service, you will get an email with a link to your console. In your Wasabi console go to Billing->Payment settings then add your Payment method.
While you do receive a month's free trial to upload private files, a paid account is required to upload public files.
Next, go to the Access Keys page & create a new access key.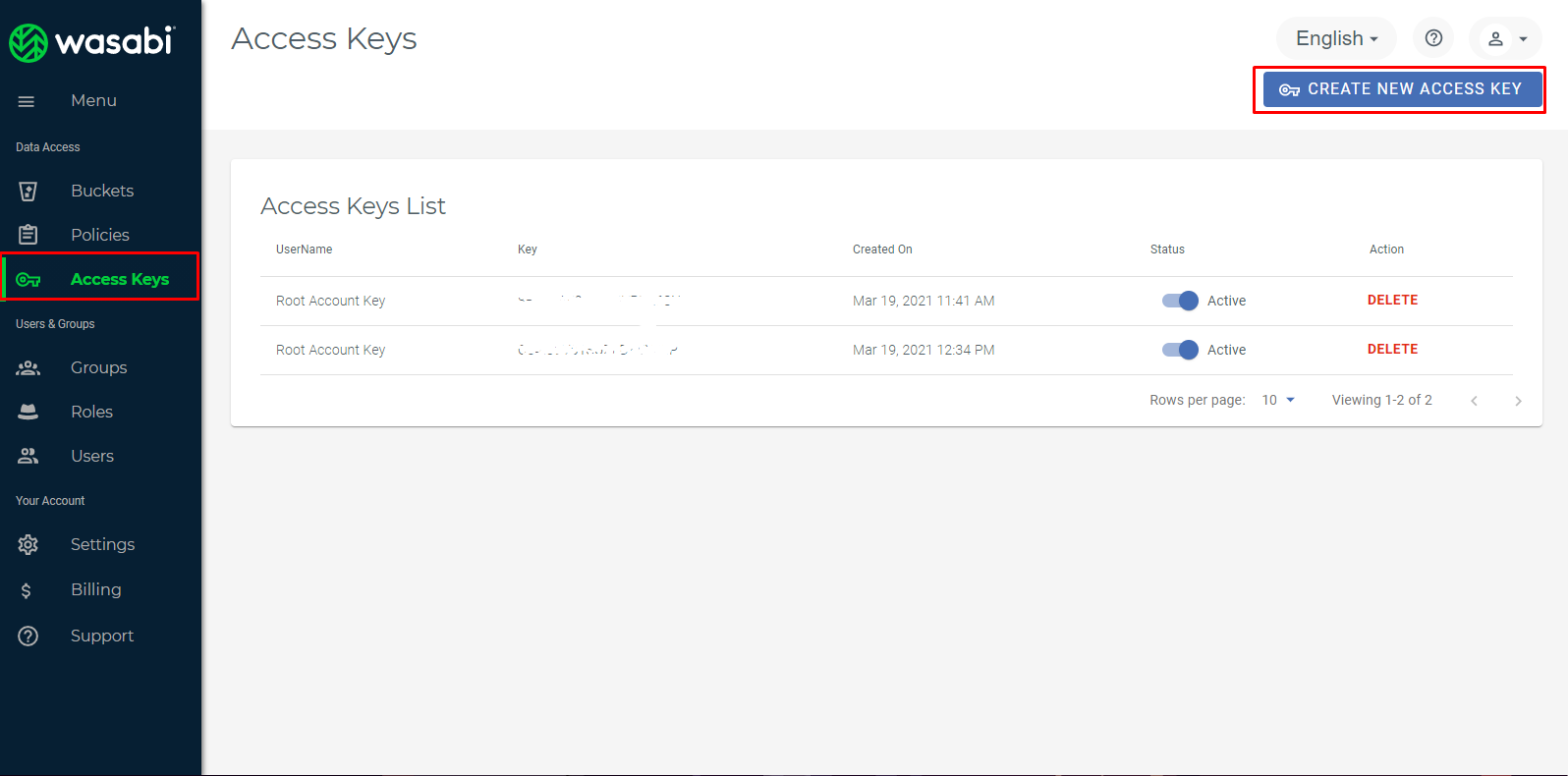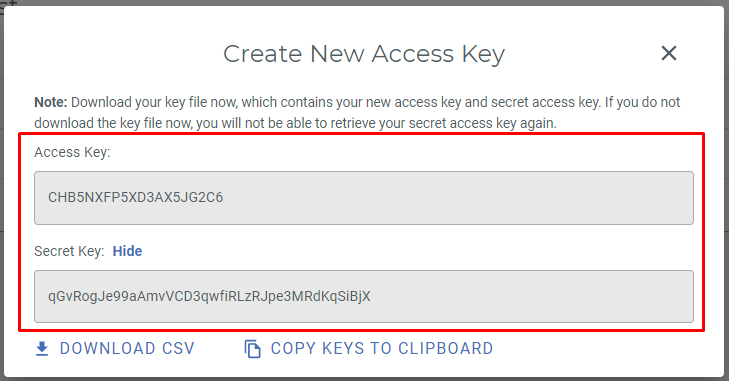 Insert the access key/secret from the plugins tab.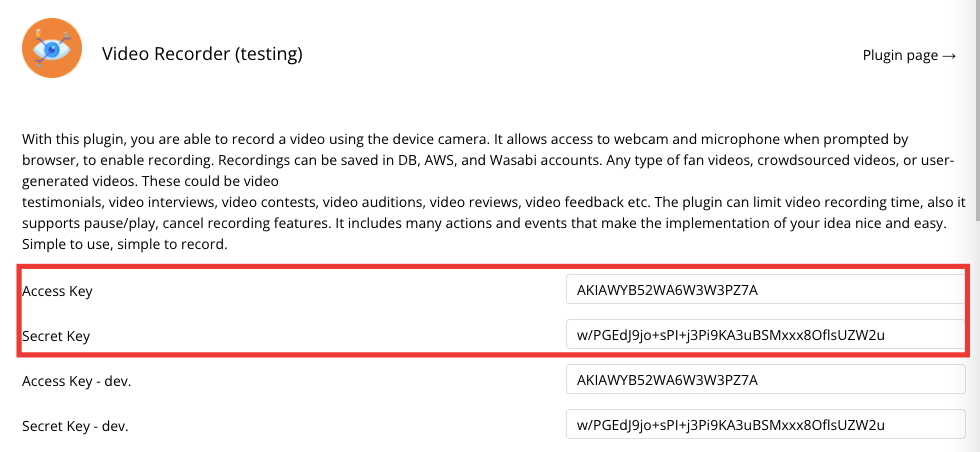 For setup uploading to AWS please read our 
AWS Uploader
 documentation
Update 28.12.22 - Version: 1.4.0.
Added "File is uploaded" event for Wasabi and AWS. Updated reset action.
Update 20.12.22 - Version: 1.3.0.
Added action "Take a photo"
Update 02.03.22 - Version: 1.9.0.
Added "Select Camera" field in the "Start Camera" action
Update 20.03.22 - Version: 1.10.0.