Easily record a video/audio with this plugin. It will activate a webcam or mobile camera to record a video. The plugin comes with settings like a max recording length as well as max file size (MB) for saving the recording in the database. Additionally, it allows saving the video in AWS and Wasabi. With its actions, it is possible to start, stop and pause/resume and reset the video.
Place plugin element on the page.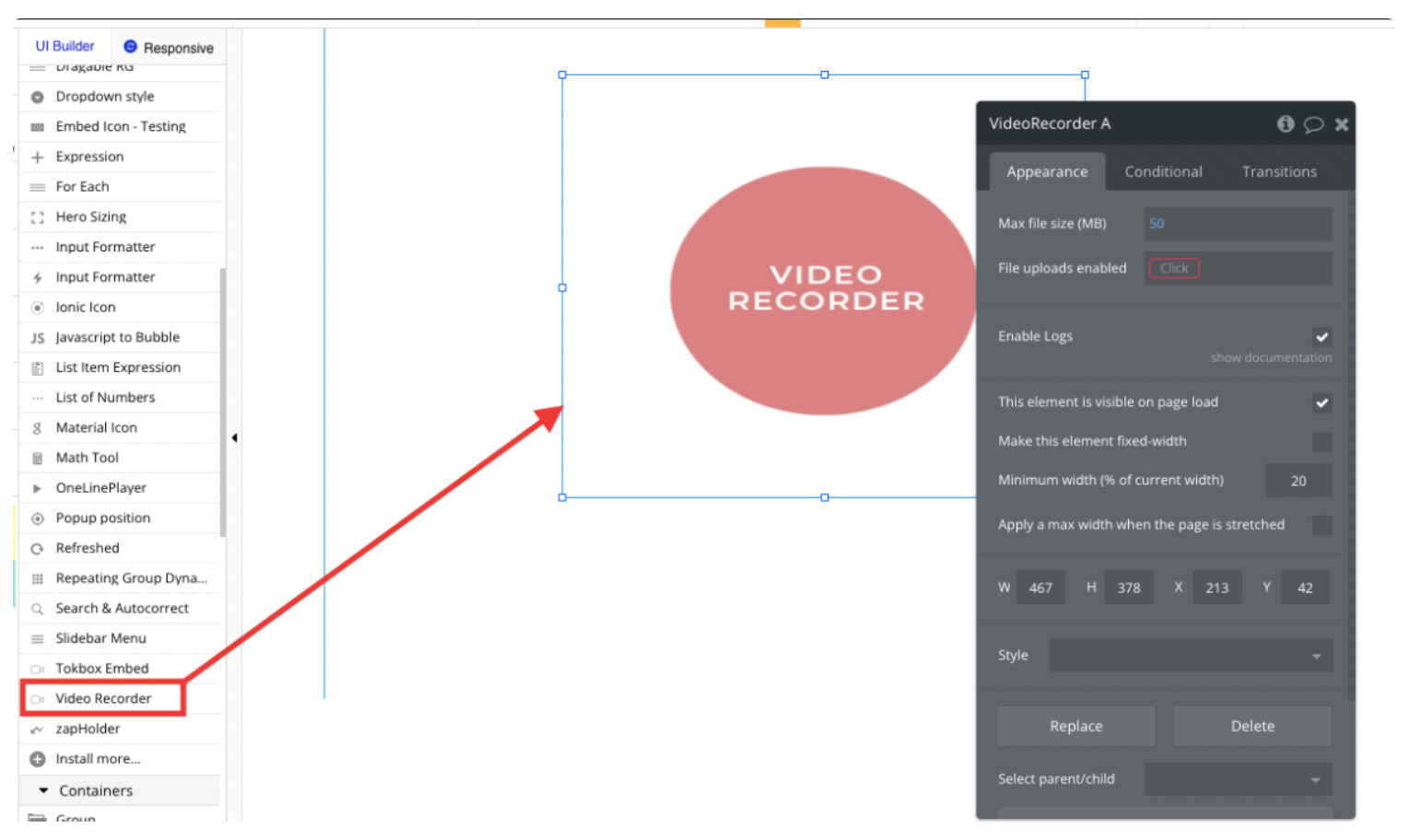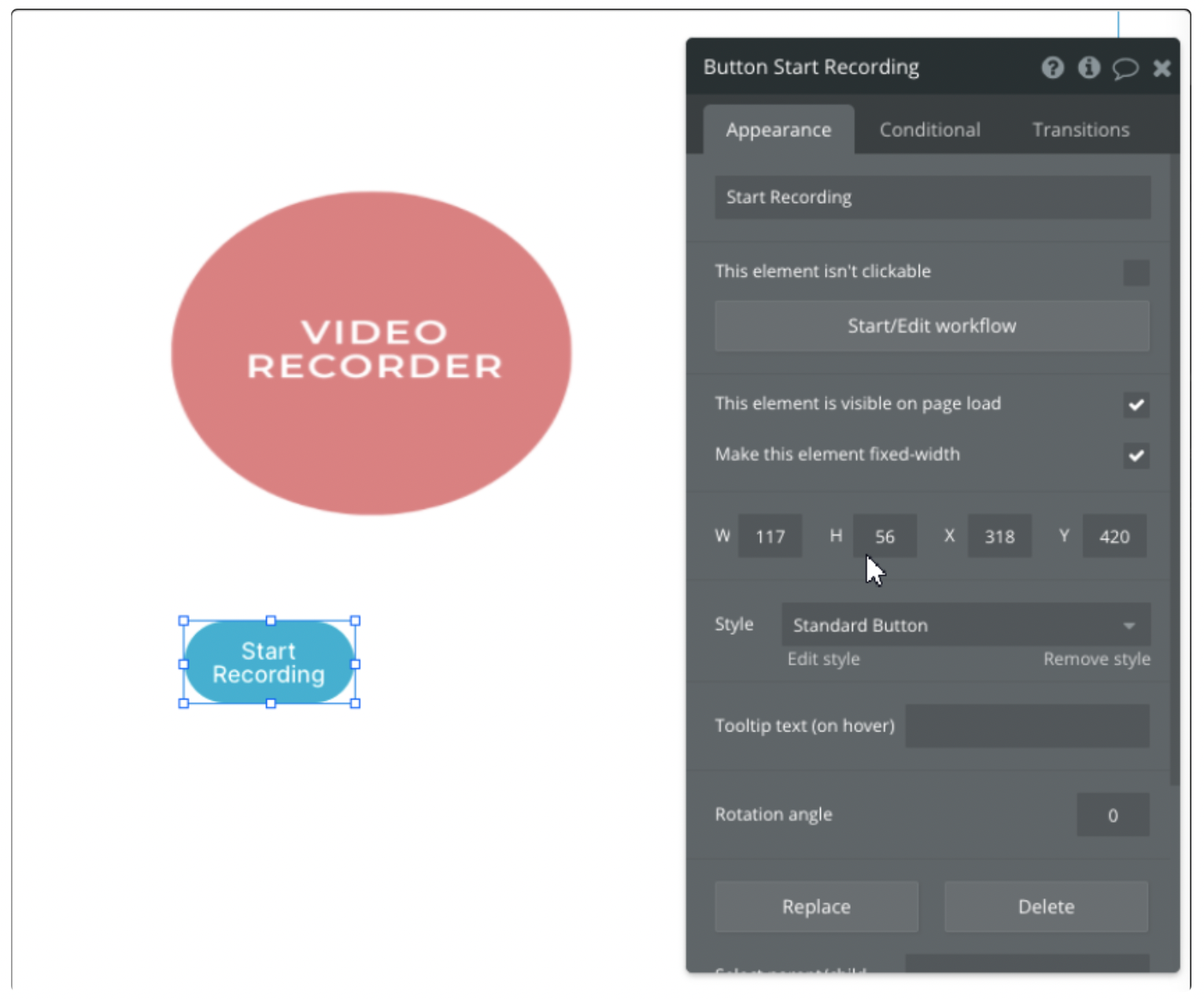 Set workflow for this button.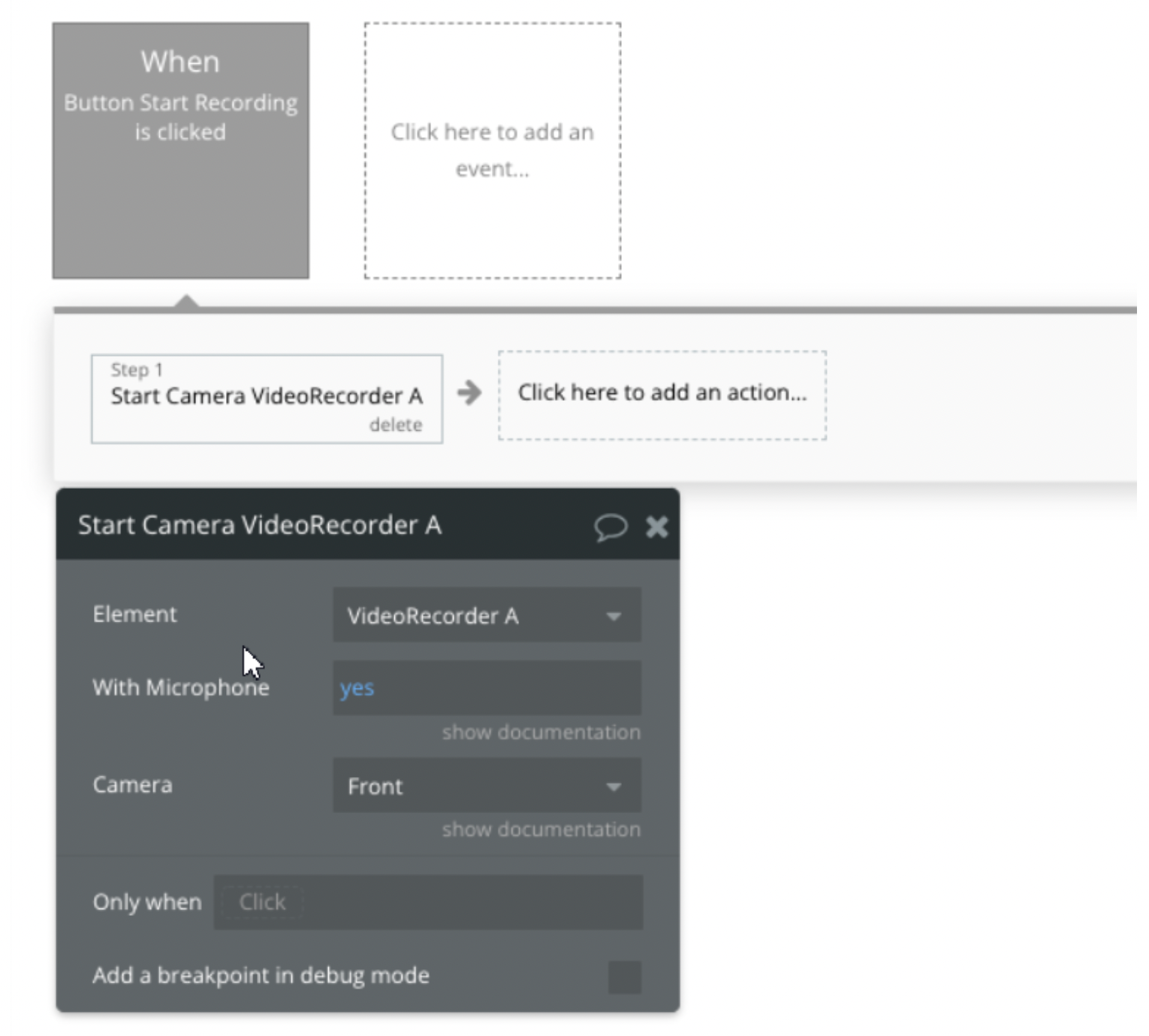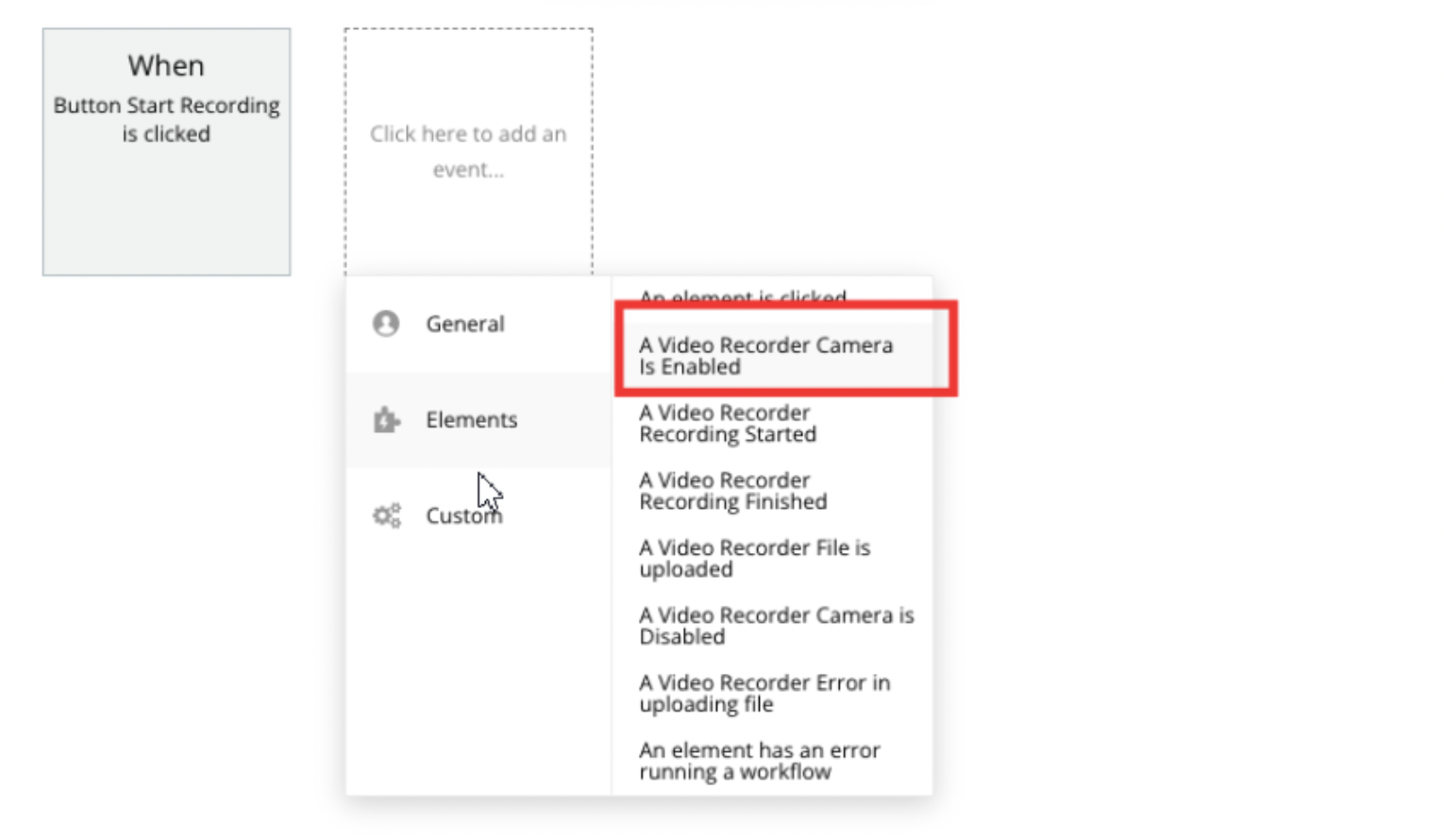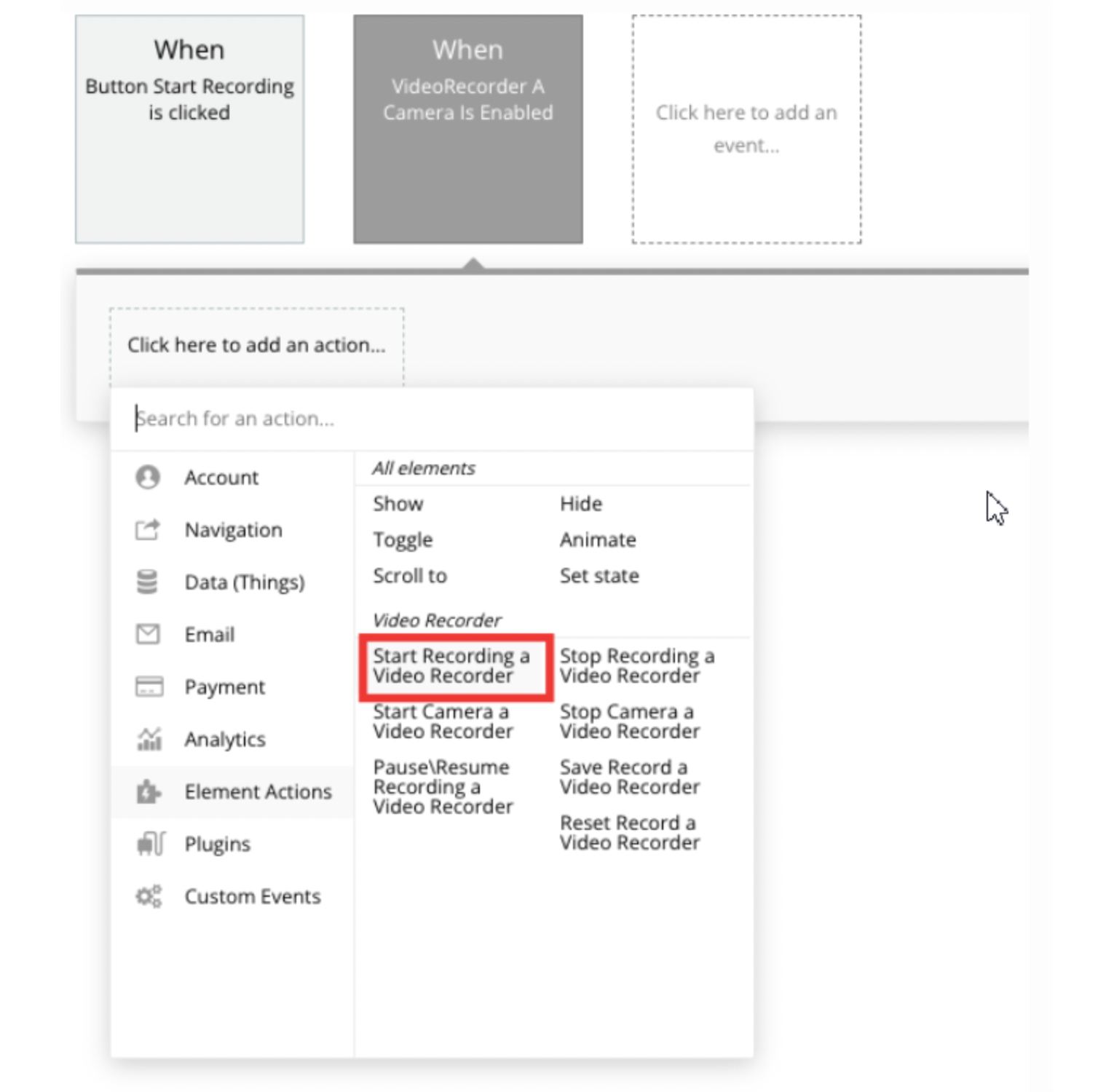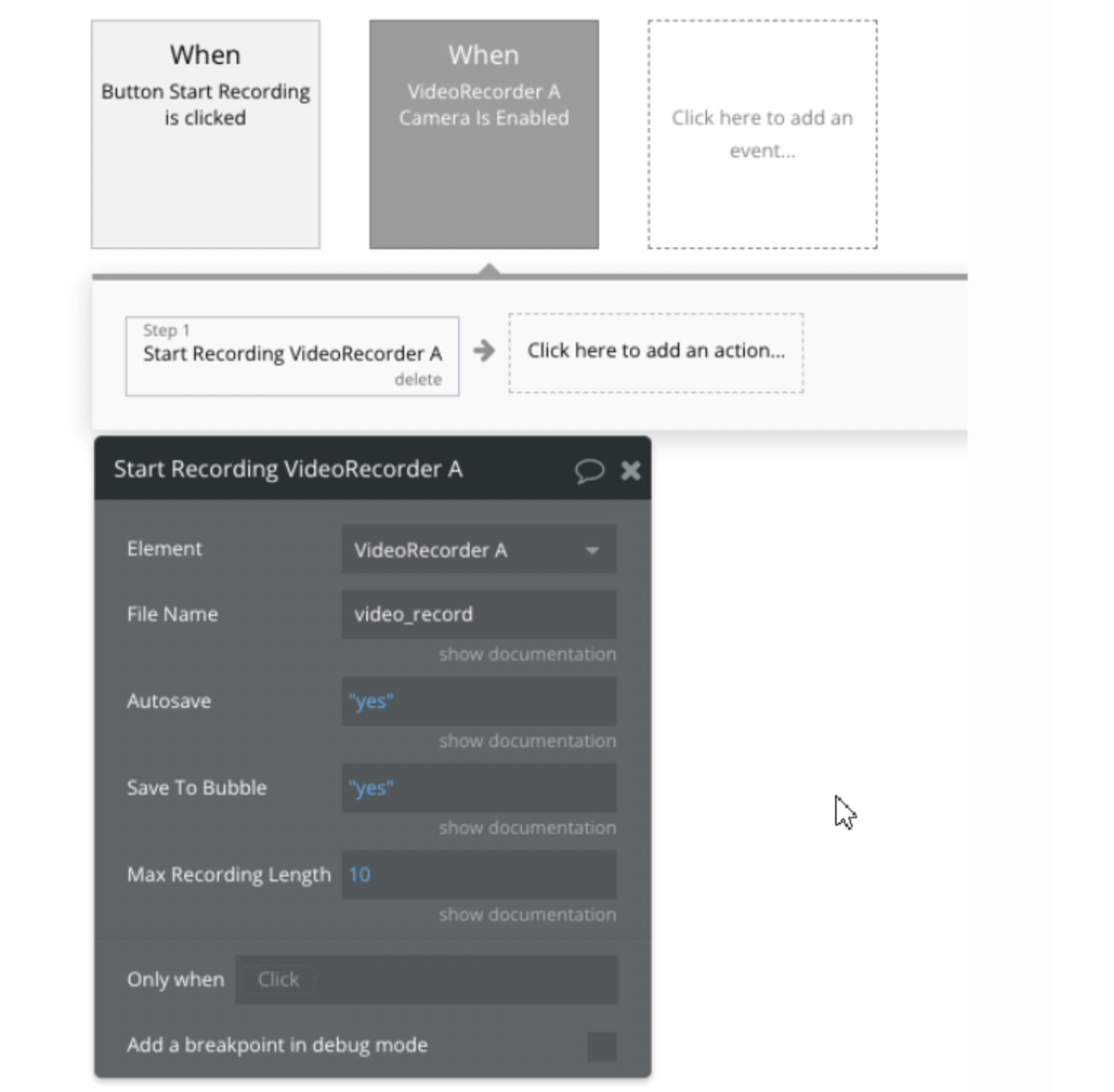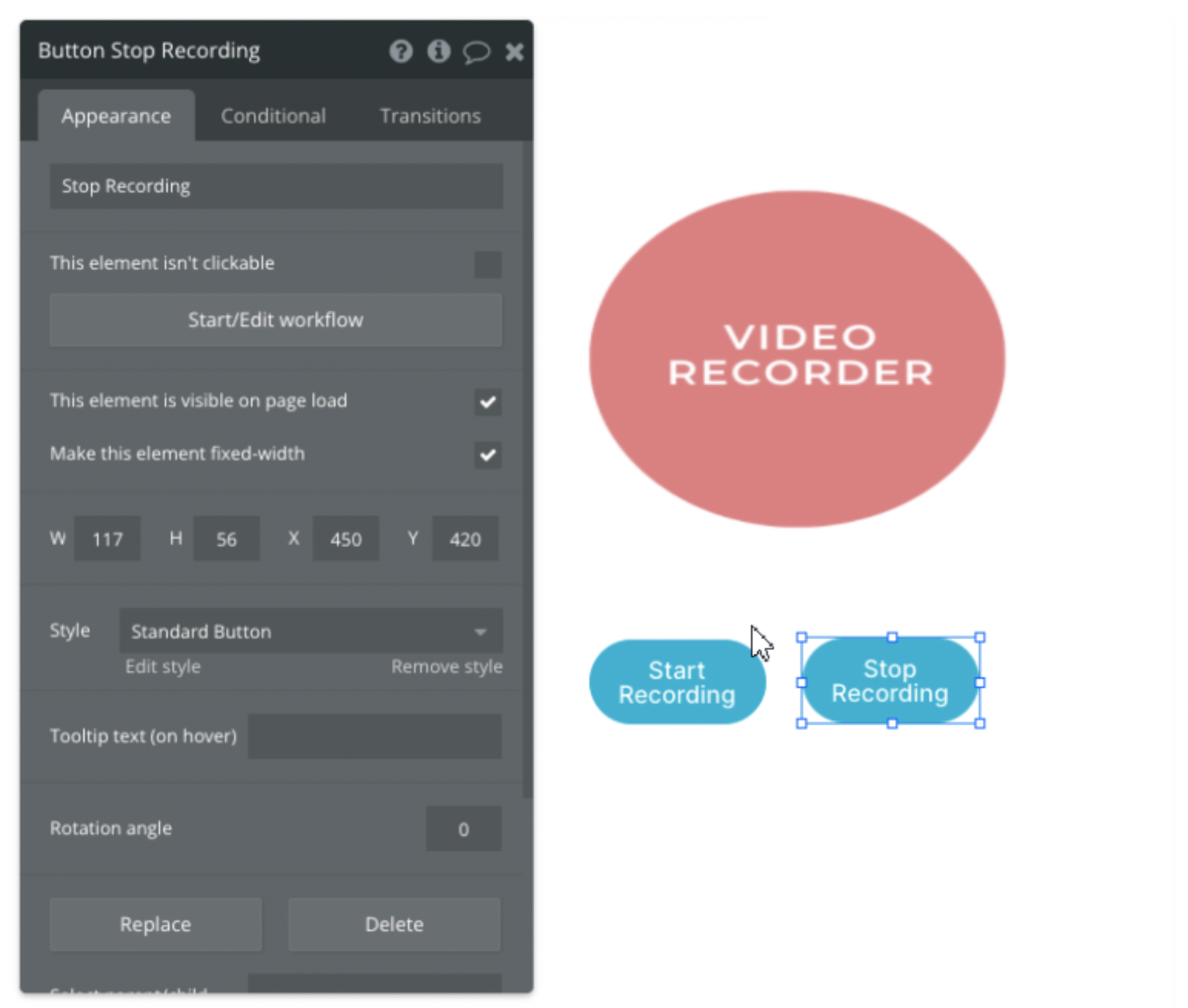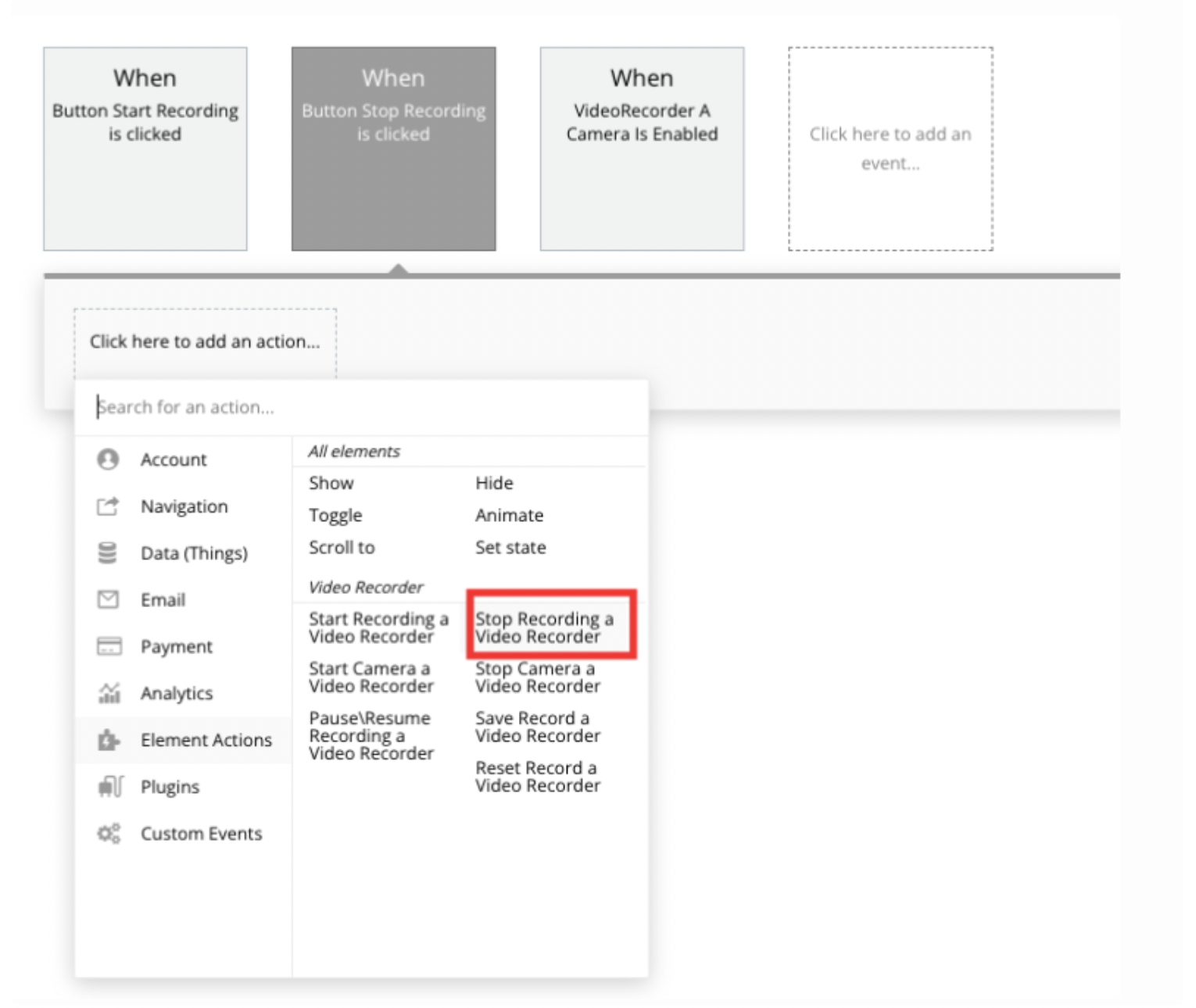 And save URL to bubble data.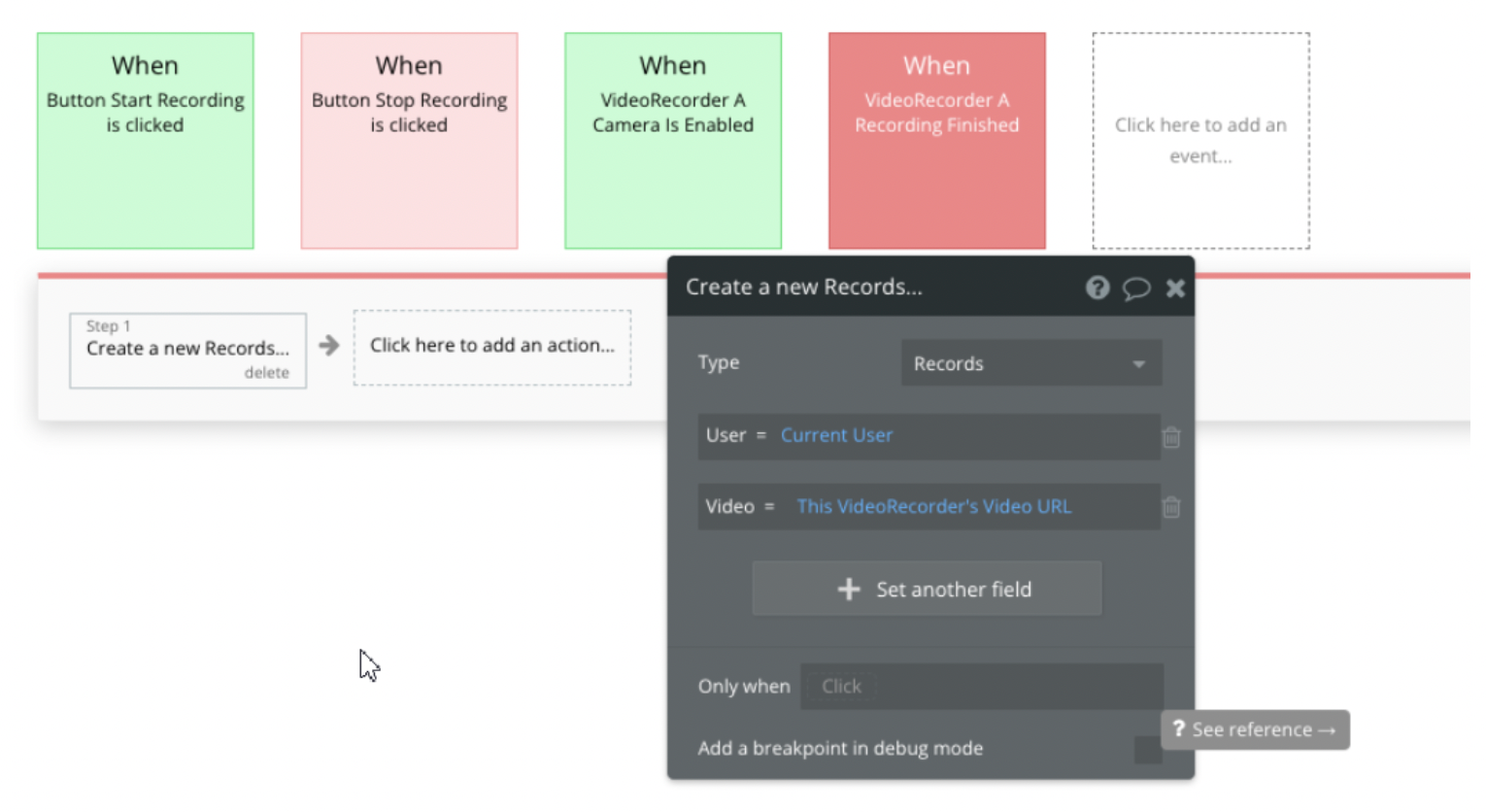 Plugin element properties
The main element and only plugin element. It shows, records, and saves captured from the camera track.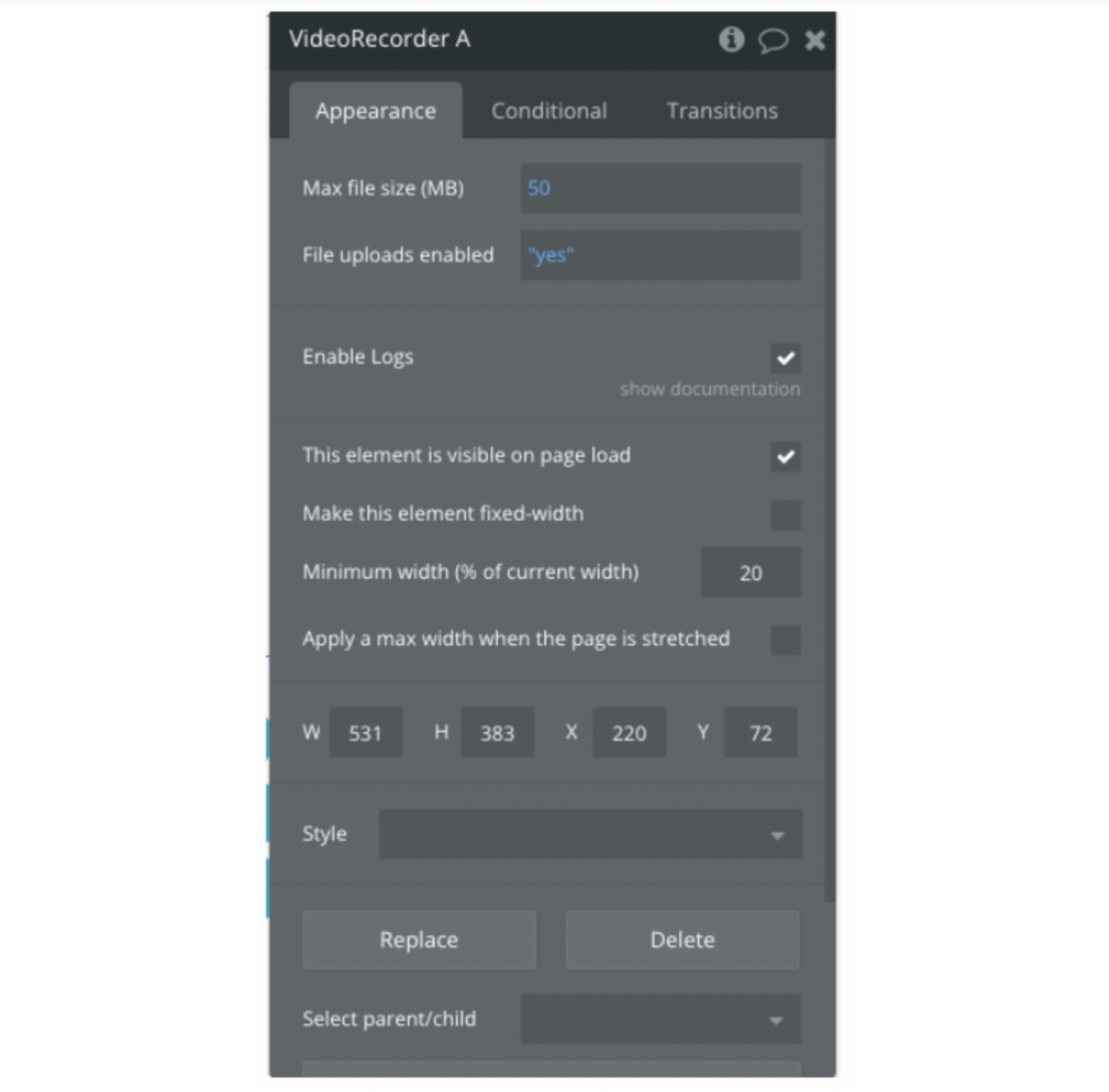 Enable Logs

- Show in console information about recording status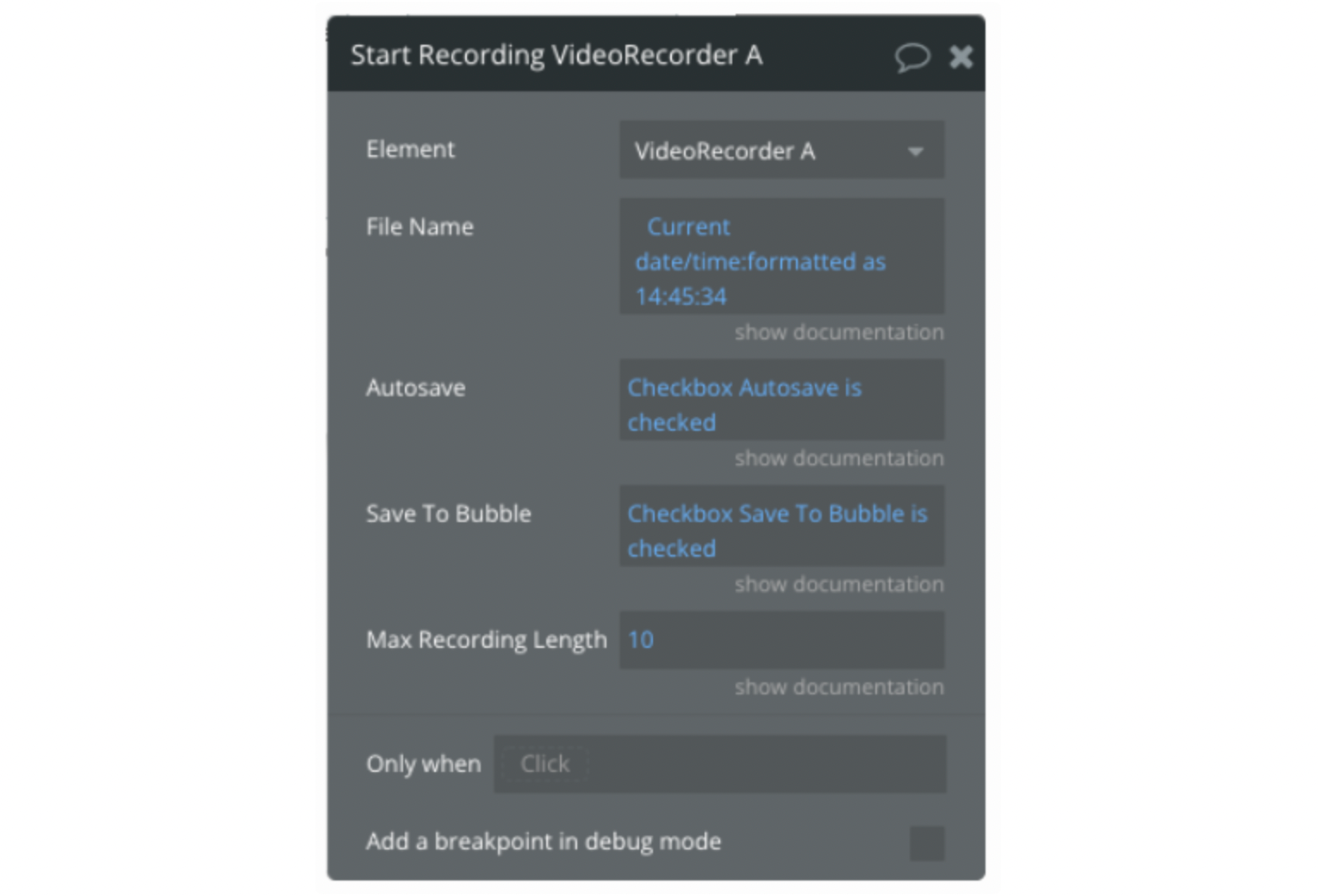 File name

- File name of the record used for saving. File extension is set automatically.
Autosave

- Automatically save to bubble or download record (depends on settings) after stopping the record.
Save to Bubble

- If is "yes", the record will be saved to bubble, else will be downloaded".
Max Recording Lenght

- Max length of the record in seconds.
Get track from the camera and record it.
You must turn on the camera before recording.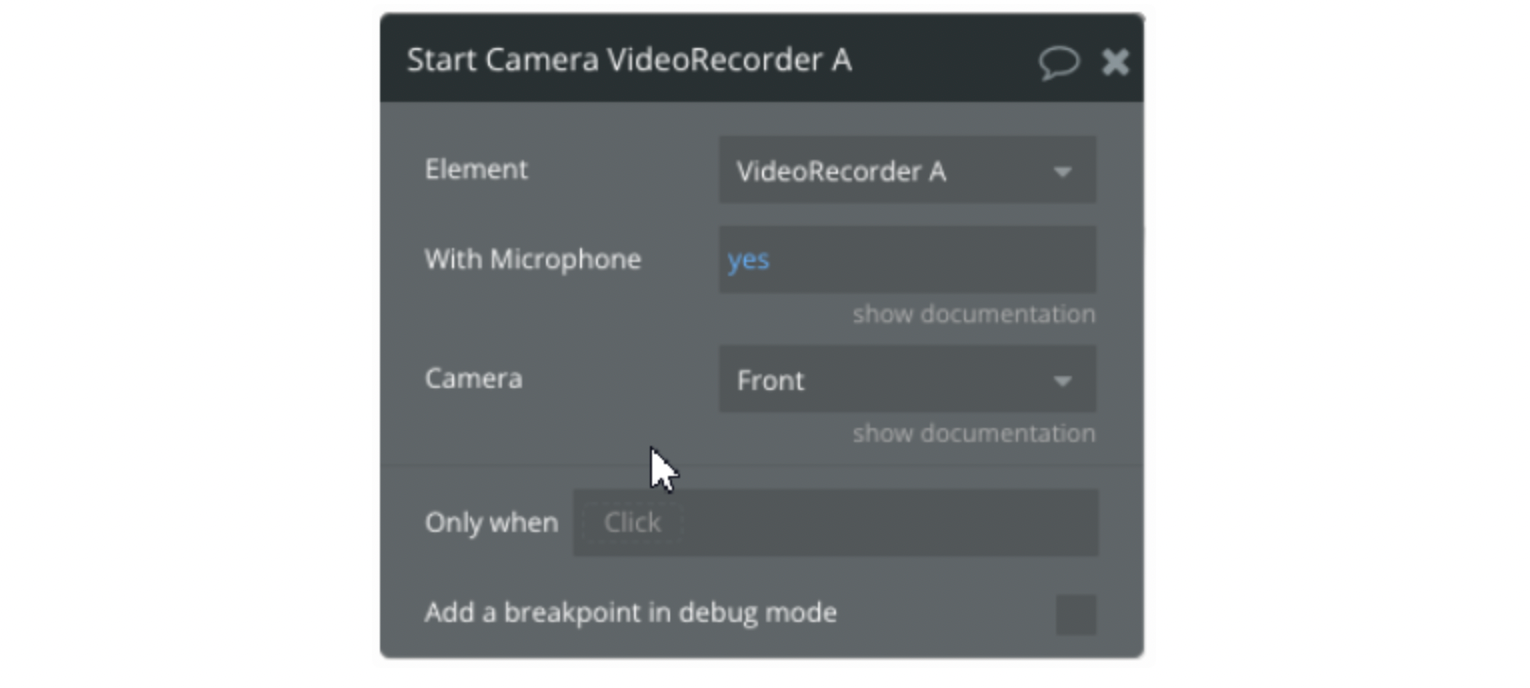 With Microphone

- Enable microphone in record.
Front

- If a selected type of camera is available it will be used, else will be used first detected camera​.

4. Pause\Resume Recording
Pause or resume recording

Save the record to one of the storages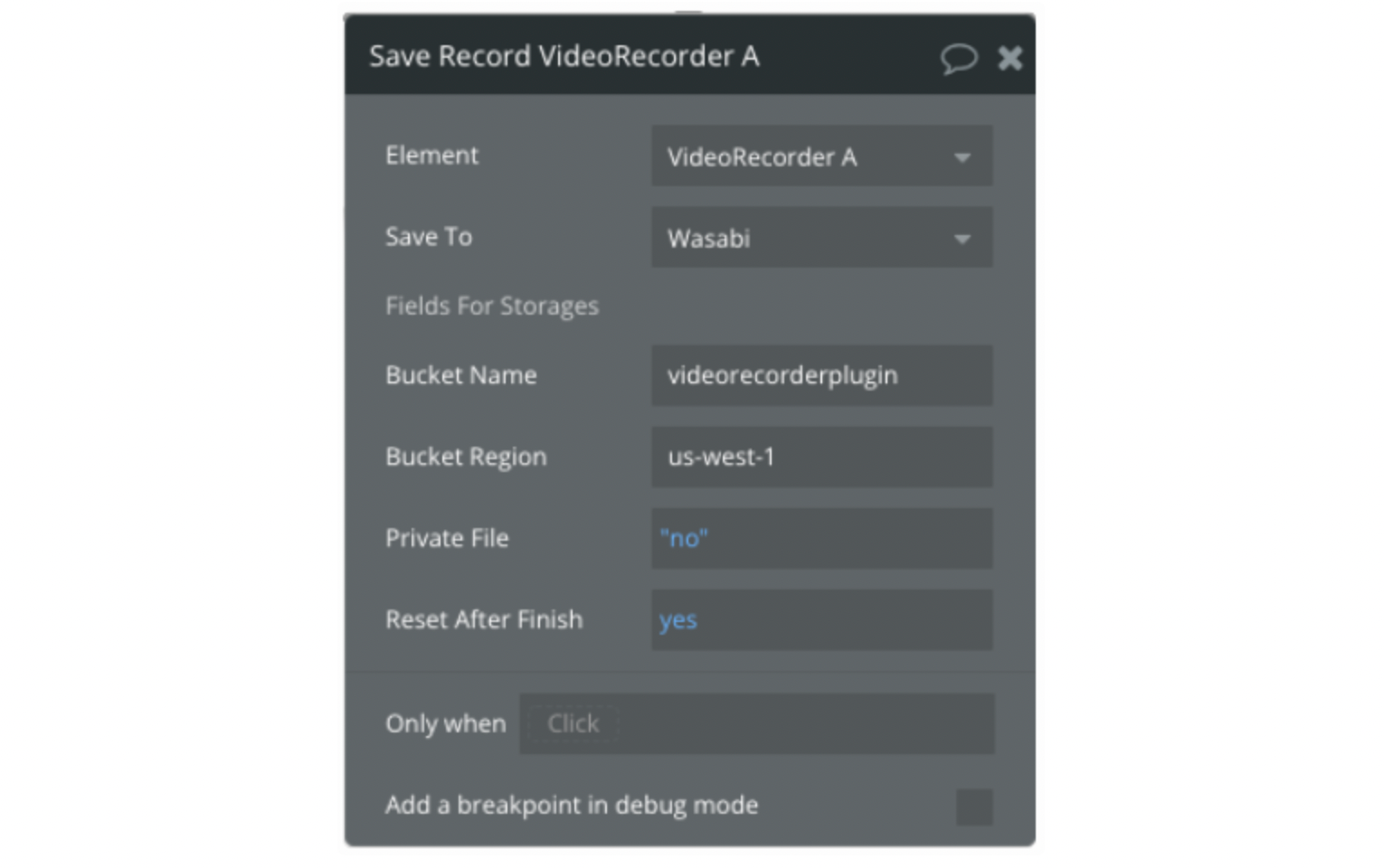 Save to

- Storage where to save the recording.
Fileds for storages

- The fields below are used to save to AWS or Wasabi.
Bucket Name

- The bucket name to which the file was uploaded.
Bucket Region

- Your bucket region.Private fileUpload file as private.​
Delete the last record in the plugin

​TitleDescriptionTypeVideo sizeSize of Recording in bytesNumberRecording lenghtLenght of recording in secondsNumberRecording statusReturn text explanation of the current status of recording TextVideo URLURL of uploaded videorecord from storageFileDevice SupportedIdicates if current device is supportedYes or NoPausedIndicates if recording is pausedYes or NoRecordingIndicates if recording is startedYes or No
| | | |
| --- | --- | --- |
| Title | Description | Type |
| | Size of Recording in bytes | |
| | Lenght of recording in seconds | |
| | Return text explanation of the current status of recording | |
| | URL of uploaded videorecord from storage | |
| | Idicates if current device is supported | |
| | Indicates if recording is paused | |
| | Indicates if recording is started | |
How to set keys for AWS or Wasabi
Visit
wasabi.com
to sign up for their service, you will get an email with link to your console. In your Wasabi console go to Billing->Payment settings then add your Payment method. While you do receive a month free trial to upload private files, a paid account is required to upload public files.
Next, go to the Access Keys page & create a new access key.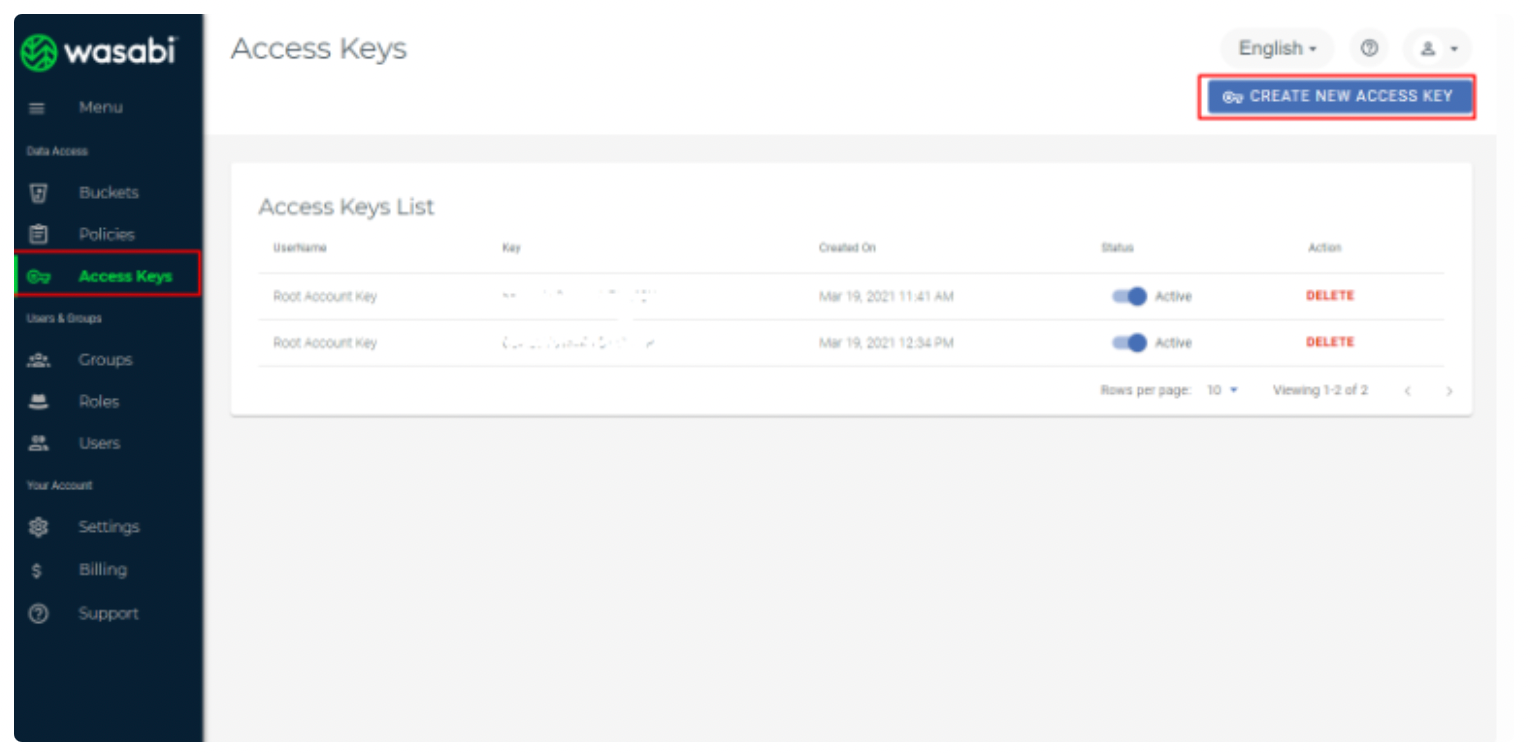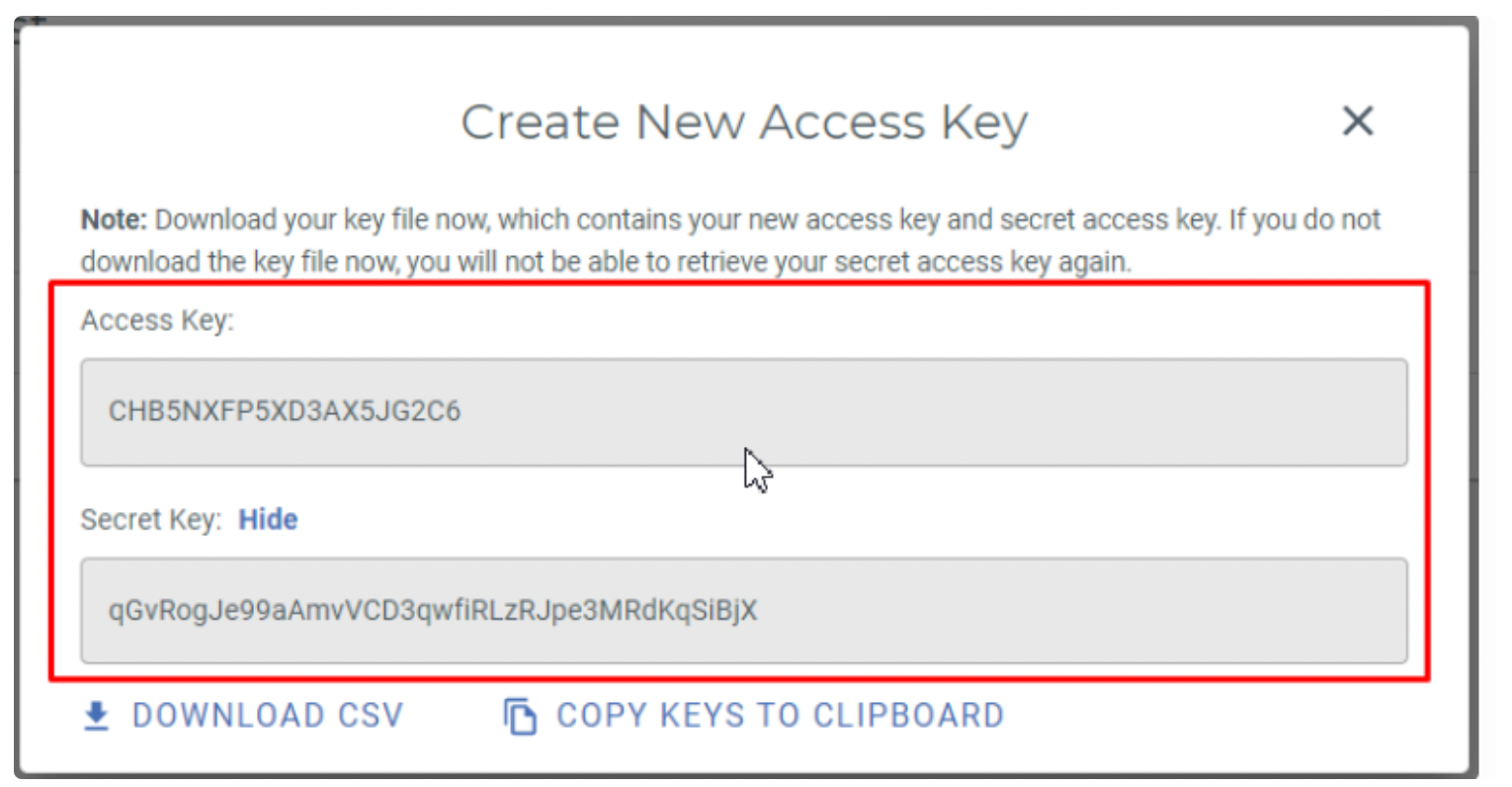 Insert the access key/secret from the plugins tab.​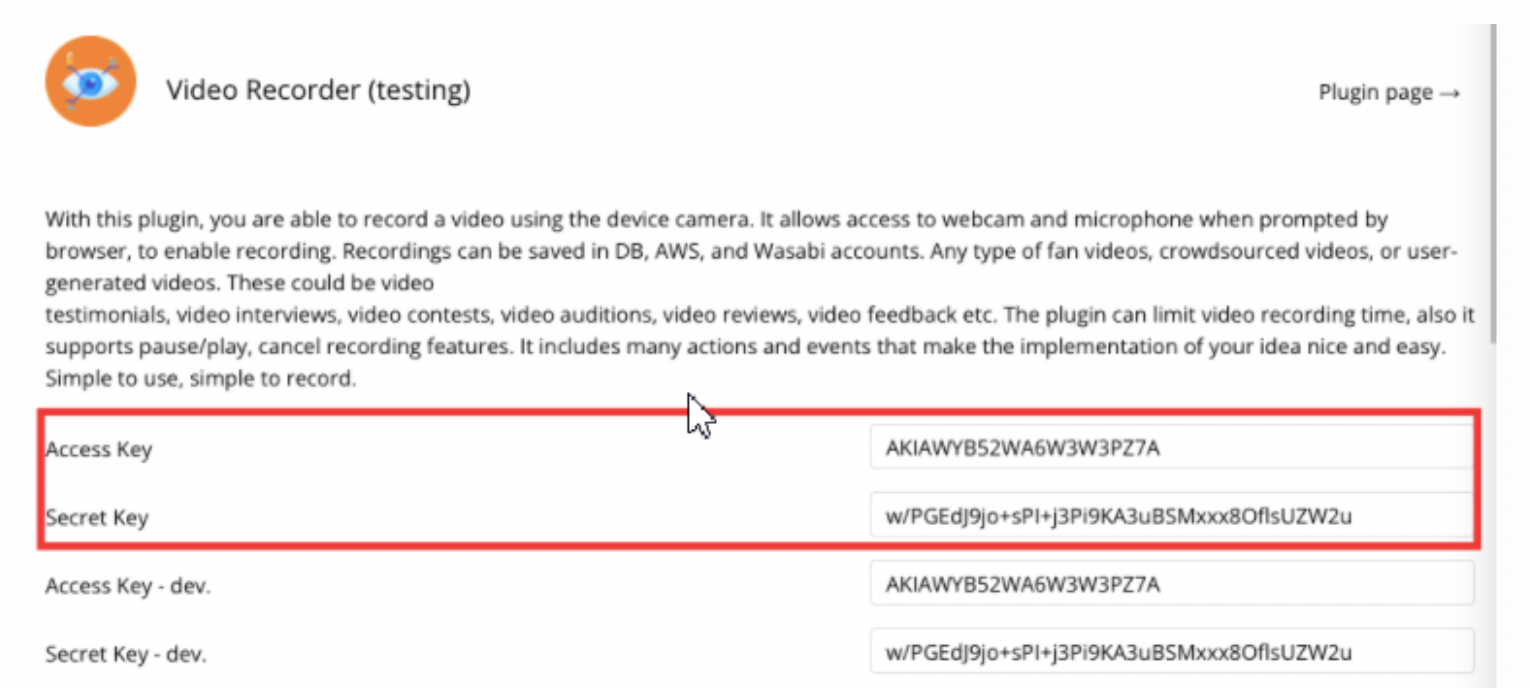 For setup uploading to AWS account please read our
AWS Uploader
documentation.
Update 20.01.22 - Version 1.3.0
Added action "Take a photo"
Demo to preview the settings