Demo to preview the plugin:
The plugin allows you to easily integrate your message experience into your app. It comes with various style settings and message options. No more complex bubble functionality with the repeating groups, inputs, and buttons.
Only one element with all the required message and style settings. It supports duo-chat as well as group-chat and even has a context menu.
Place "Chat" element on the page and complete all fields.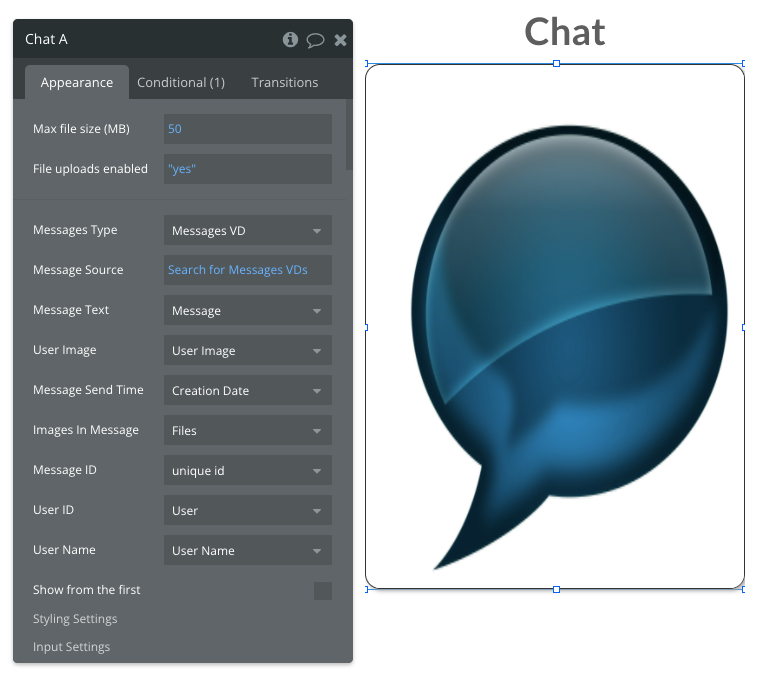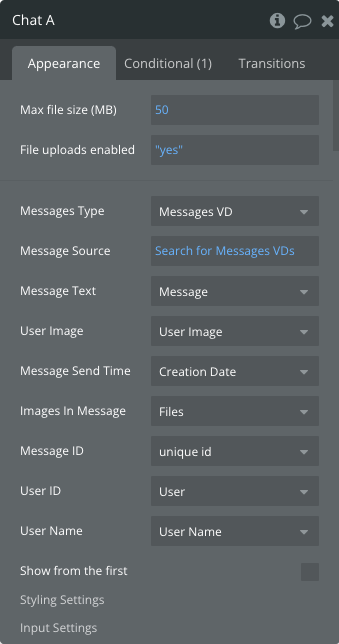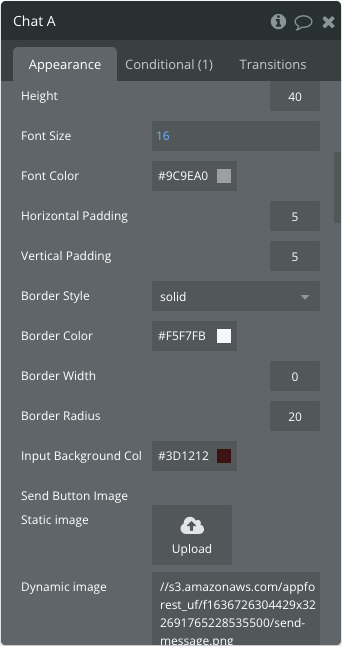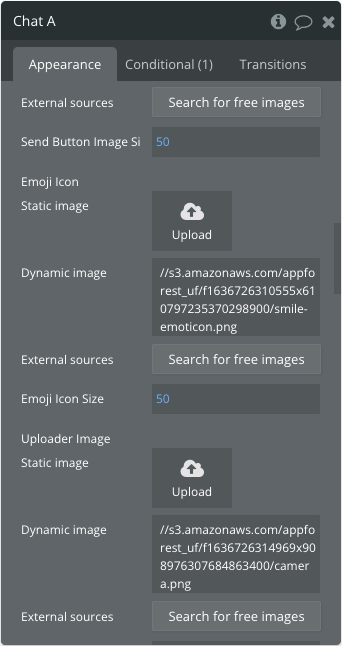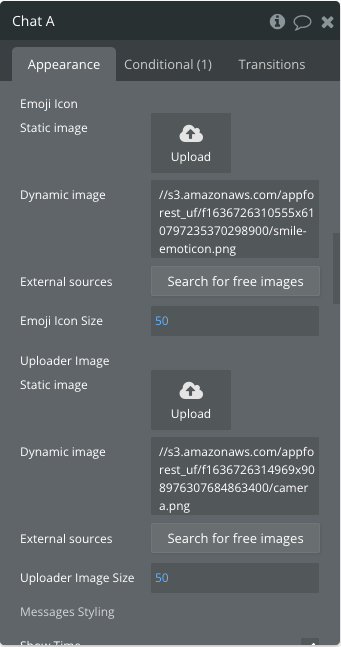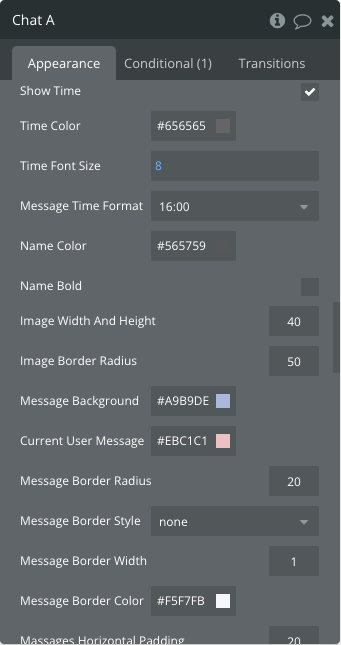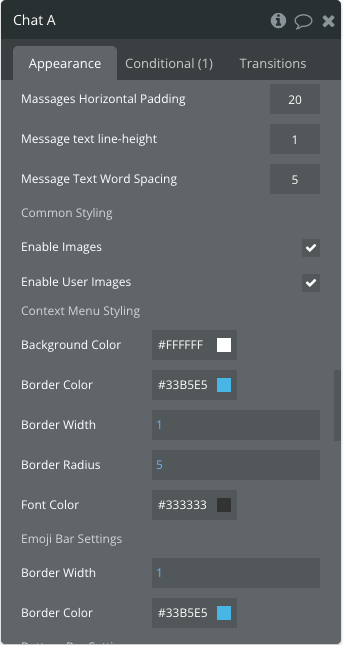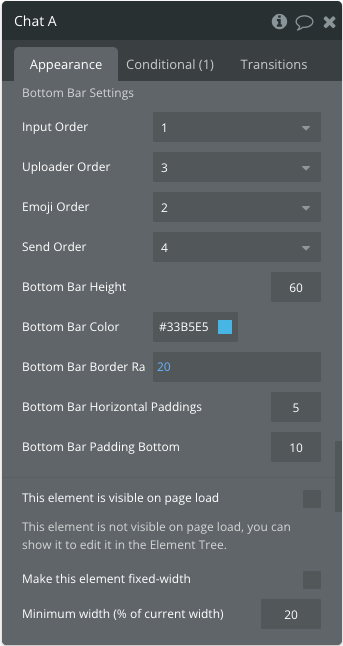 | | | |
| --- | --- | --- |
| | | |
| | Bubble App Type representing messages | |
| | List of messages to show in chat | |
| | Field of App Type representing message text | Field of App Type ( Text ) |
| | Field of App Type representing sender image | Field of App Type ( Image ) |
| | Field of App Type representing message send time | Field of App Type ( Date ) |
| | Field of App Type representing list of images attached to message | Field of App Type ( List of Images) |
| | Field of App Type representing message unique id | Field of App Type ( Text ) |
| | Field of App Type representing sender unique id | Field of App Type ( Text ) |
| | Display messages from end | |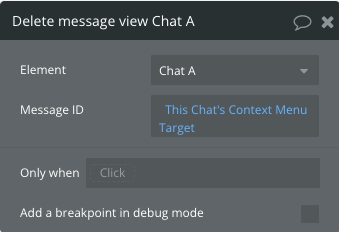 | | |
| --- | --- |
| | |
| | Id of a message to remove it from chat ( message is not deleting from the base ) |
| | |
| --- | --- |
| | |
| | This event is triggered when the current user send a message |
| | This event is triggered then-current user select "Delete message" in the context menu |
| | This event is triggered then-current user selects "Edit message" in the context menu |
| | |
| --- | --- |
| | |
| | Return text of last sent message |
| | Return the List Of Images sent by the current user in the last message |
| | Return the unique id of the message selected as the target of the context menu  |
Update 12.09.22 - Version 1.3.0
Update 27.10.22 - Version 1.6.0
adapted plugin to the new responsive engine
Update 8.11.22 - Version: 1.7.0
added "Refresh chat" action
Update 2.02.23 - Version: 1.10.0
fixed the "rely on the text" option and added an option to hide the image uploader icon
Update 13.09.23 - Version: 1.18.0
Update 13.09.23 - Version: 1.19.0
Update 19.09.23 - Version: 1.20.0
added "uploaded files border radius", "bottom bar preview border radius top" fields
Update 25.10.23 - Version: 1.22.0
added more styling options and reordered the menu
Update 31.10.23 - Version: 1.23.0
added more styling options and reordered the menu
Update 9.11.23 - Version: 1.24.0
Fixed the user color bug and made the text expand