Real Time Google Analytics Template is a no-code template that allows users to see their multi-website Google Analytics visitor data on a single page, with updates of every 15 seconds. After purchasing this template you can customize it to add more data sources that are important for your company or for your clients.
Google Analytics Integration
Manage and edit Google analytics views
Modern and responsive design
It comes with the following fields: emailtext, userviews, viewed_tooltip.
It comes with the following fields: account, nicknametext, property, rt_active_users, rt_metrics, rt_rows,rt_total_results, view_ID,​ view_name.
Acts as a login/sign up page, the user is created on this page and saved in the database.
The page is designed as an error page when a user tries to reach an unavailable page.
A default page to reset the password from Bubble.
This template uses the Extended Google Analytics plugin to connect to your GA account and display data on the template.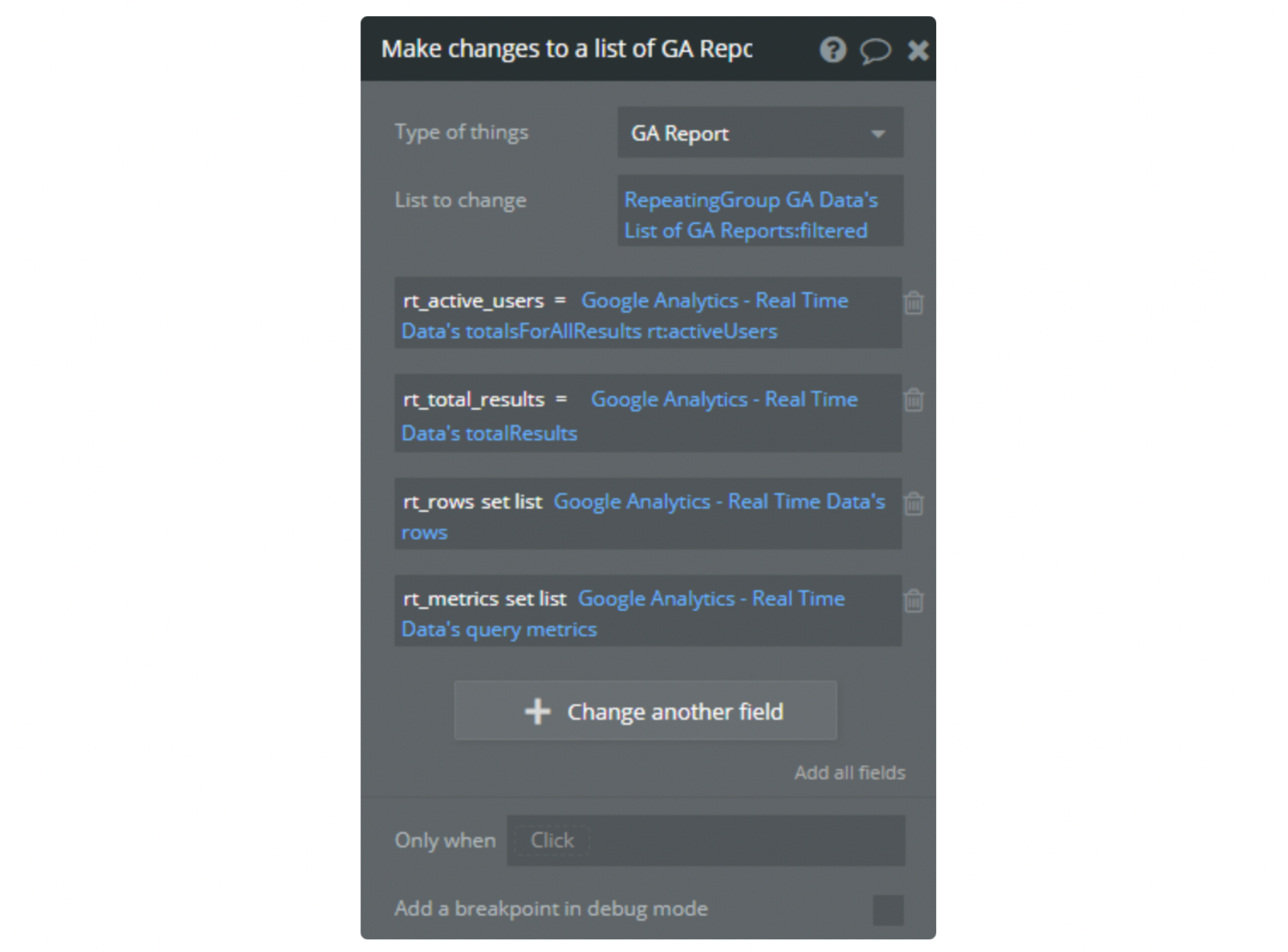 Demo to preview the template