This section states the purpose of each reusable element.
Reusable Element - an element that contains other elements, like a group, that can be used in more than one place. This is useful when reusing the same elements often.
The header reusable element sits at the top of each page and serves a few very important purposes. It does provide a place for company's logo, navigation and page title which are part of a consistent user experience that all good websites share.
Other common header features are, search, shopping cart (for ecommerce), login/logout, user profile and notifications (if applicable). The workflows included with this element are pretty straightforward to follow.
This reusable element is customizable, so it is possible to change styles and content of element while keeping workflows or using as inspiration for your own.
Tip
: Initially, the design elements might be hidden in the editor.
Here is how to unhide 👀 them: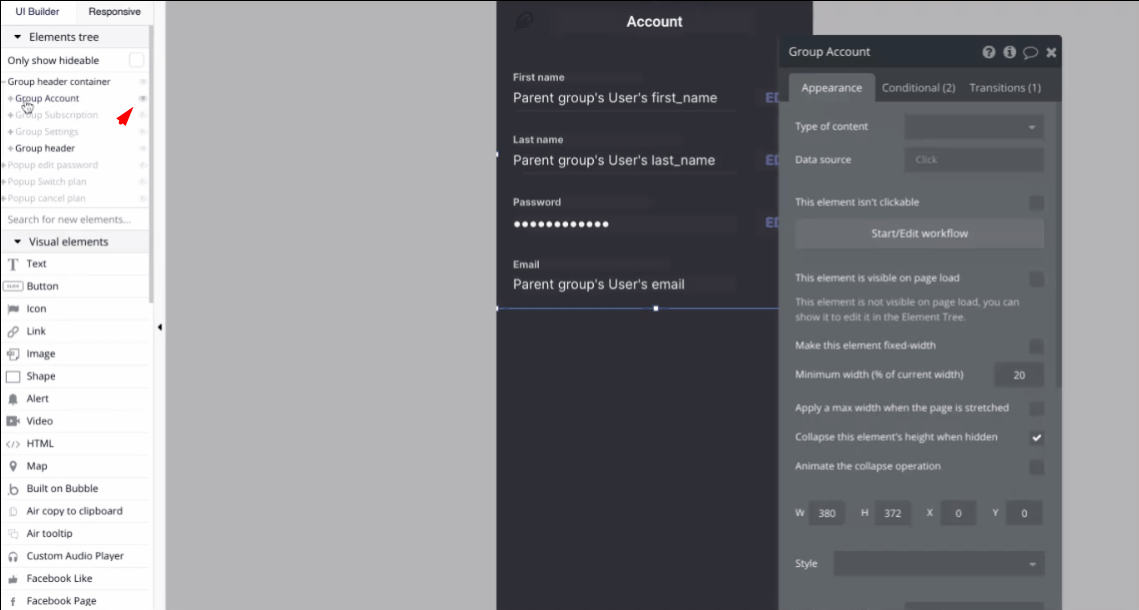 Here, users can check their account, subscriptions, change settings, logout, etc.
The subscriptions are powered by Stripe and offers users to take a free tour for 7 or 14 days, then the trial period ends and they are are prompted to pay for either annual or monthly plan.
Tip
: See the instructions on how to configure payments in the Setup Guide ->
Payments
section.