This section states the purpose of each page.
In this summary, we will describe each page and its content. The Page Element is the fundamental one that contains all the other elements.
This is the homepage of the template. It displays the list of jobs available for the users and includes a search bar for searching through available jobs on the site.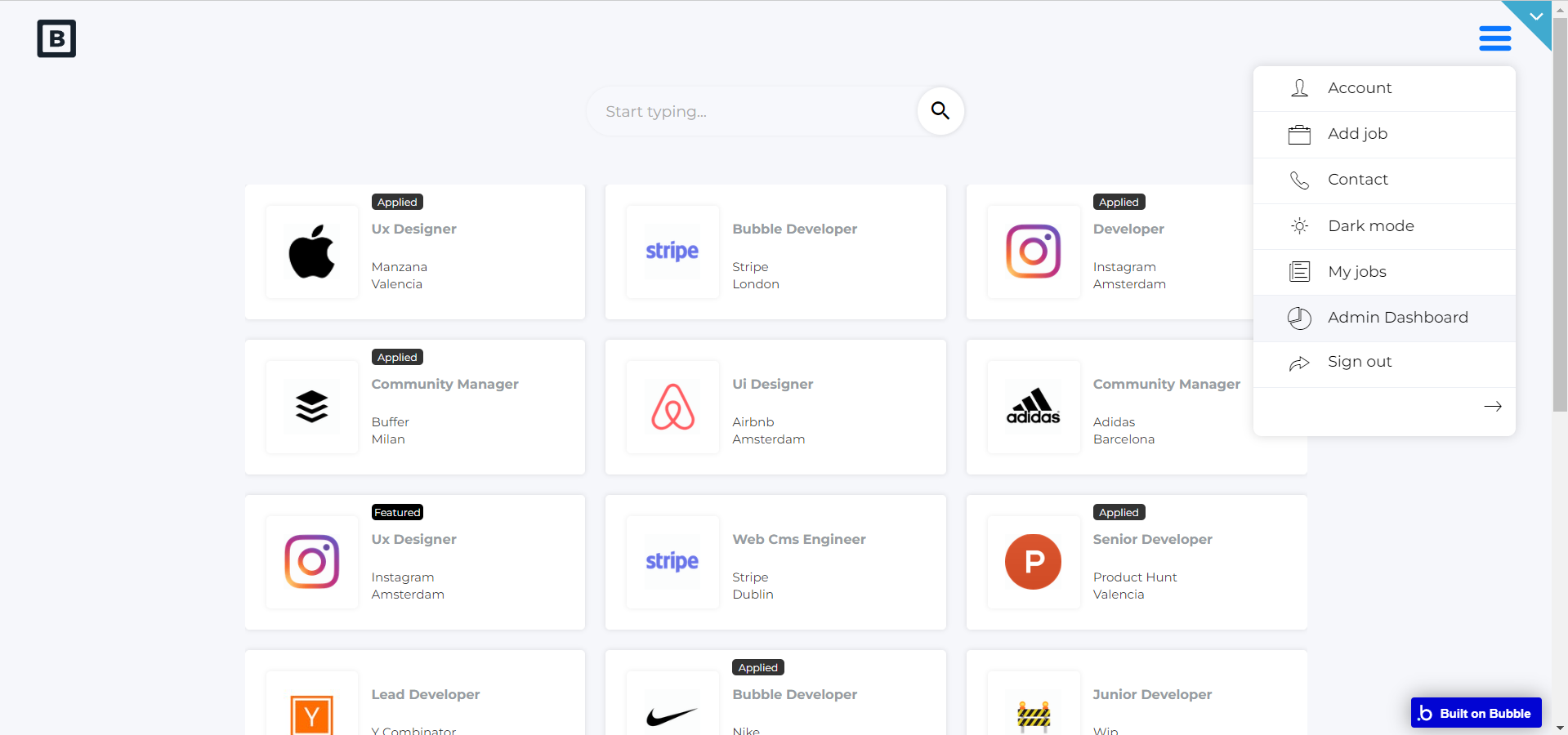 Tip
: Initially, the design elements might be hidden in the editor.
Here is how to unhide 👀 them:
To modify the text of the mail that is sent to the admin when a CV is submitted to a job offer, please find the corresponding workflow step: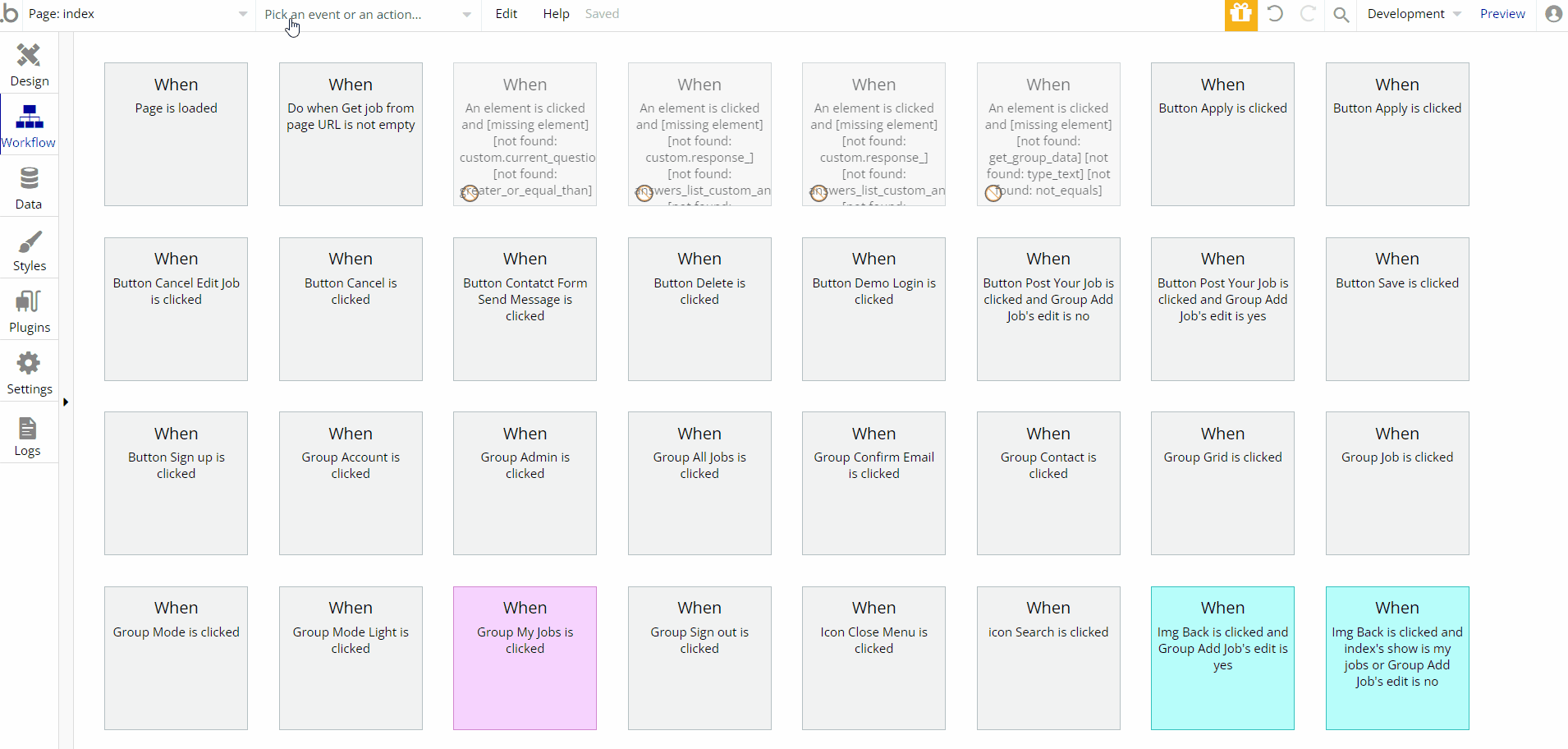 This page is designed to manage platform data, e.g. Users, Jobs, Messages… and others. Only users with admin rights are able to access this page (in read-only mode), and those users who have access rights can edit or delete anything here.
This page is divided into four sections: Users, Jobs, Messages, and Statistics.
The Users sections show all the users registered on the site. It also shows their details like the name of the user, email, and the delete user button.
The Jobs sections show the title of the Job, the number of users who applied for the job, job title, job owner, with a brief description with edit and delete buttons.
The Messages tab displays the messages which come from the contact form for communication with the system owner.
The Statistics tab displays the number of registered users and displayed jobs.
This page has a simple design and lets you reset your password.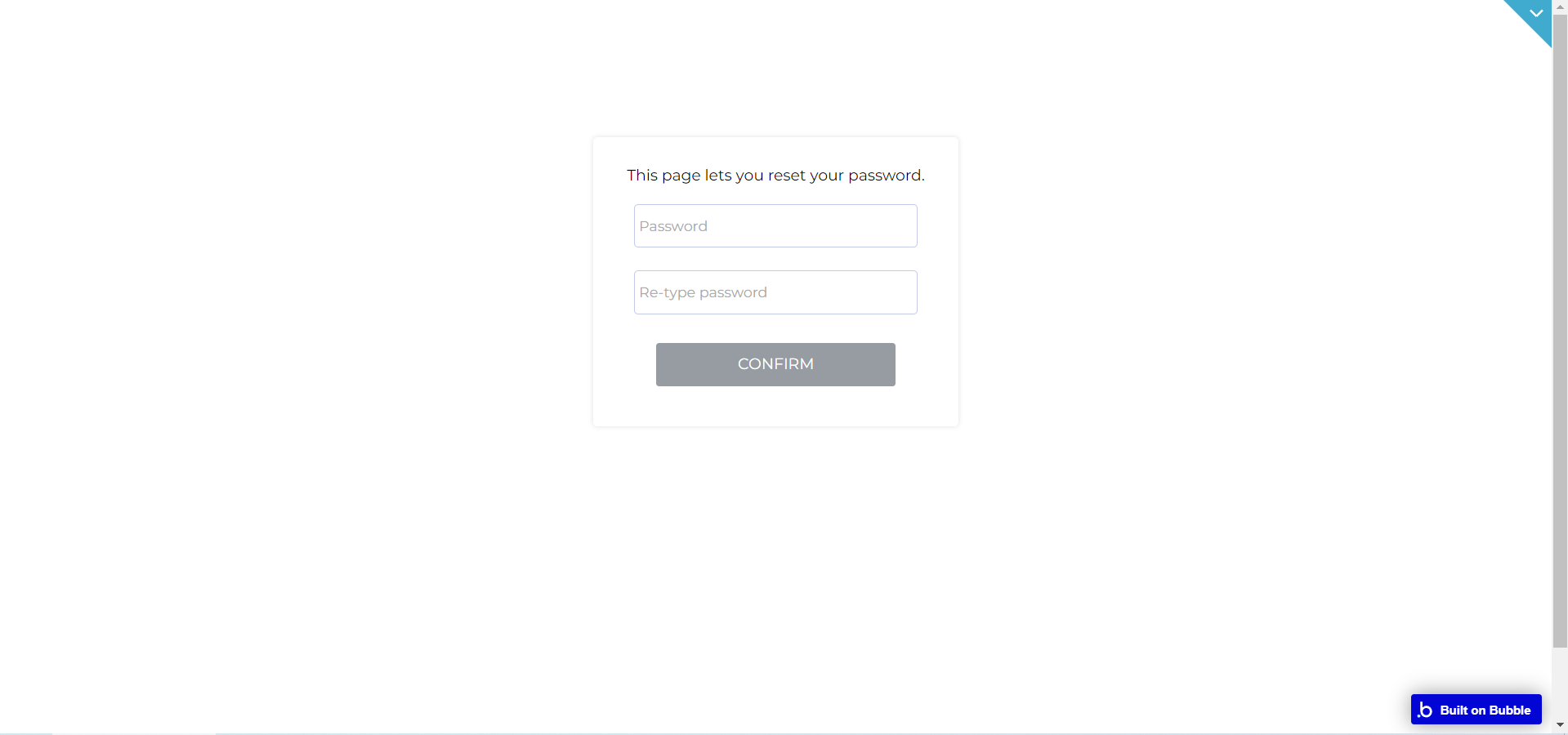 This is a custom-designed page for 404 redirect errors, informing a user that the requested web page cannot be found, or it doesn't exist.